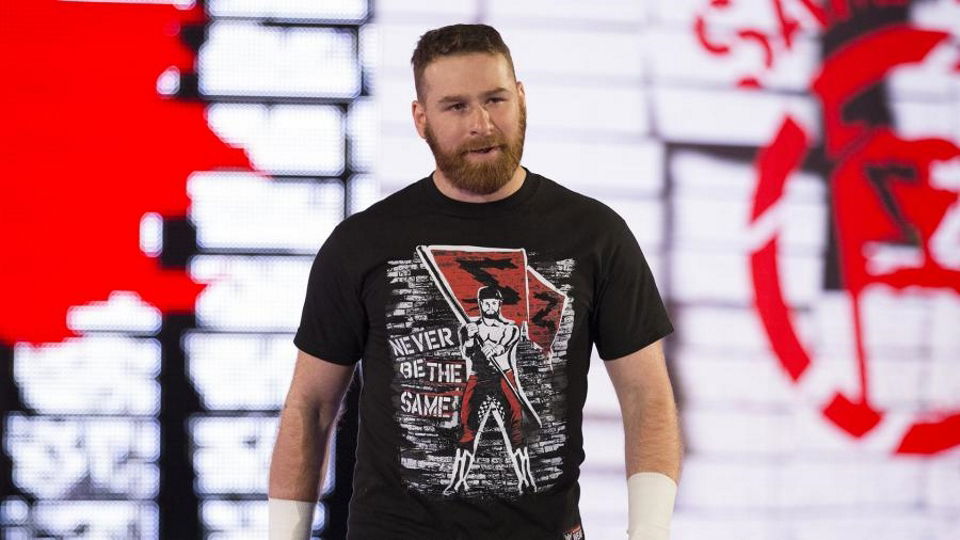 Sami Zayn is back on WWE Raw after 10 months out with a shoulder injury.
Zayn hasn't been seen on WWE TV since losing a match to Bobby Lashley at last year's Money in the Bank, after which it was reported that Zayn was to have surgery to repair both of his rotator cuffs.
It was announced shortly before Christmas 2018 that Sami would be returning soon, which apparently means 5 months if you're WWE. Can't wait to see Surivor Series soon.
Sporting rather less hair than before and falling over during his entrance, Sami called out anyone in the back for a match, and out came newly crowned Intercontinental Champion Finn Balor.
Sami lost.
In all honesty why did anyone think this was a good idea? Either a returning guy would lose or Finn would have a 1 day title reign.
Sami then cut an "I didn't miss you, the fans all smell" promo, so I guess he's a heel now.
Can't wait to see Sami at next year's Andre the Giant battle royal.