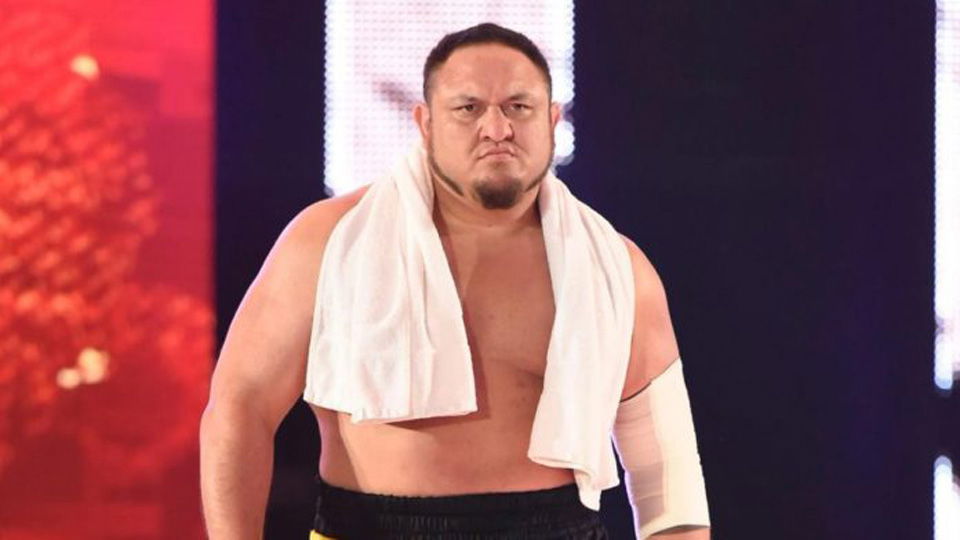 Last night on Raw, Seth Rollins and Buddy Murphy were set to defend their Raw Tag Team Championships against the team of Kevin Owens and Samoa Joe.
Many people had speculated that this match could even take place at WrestleMania, so it was nice to see such a mouth-watering match booked for Raw.
However, Samoa Joe was withdrawn from the match at a relatively early stage, leaving Kevin Owens to fight both men on his own. With regard to the 'injury', many people thought it was a work and part of a storyline.
However, PWInsider is reporting that Joe legitimately injured himself at some stage during the match, causing WWE higher-ups to make the call to remove him completely.
"The decision to remove Joe from the match was made by WWE medical personnel and was 100% legitimate, not something that was booked as part of the match.  Everyone involved was pretty much calling the remainder of the bout on the fly".
When this story was first written, there was no word on what the injury was.  However, Dave Meltzer is now reporting Samoa Joe suffered a concussion.
We've now seen two wrestlers immediately removed from matches after suffering concussions during the match. Alexander Wolfe was removed from Worlds Collide after receiving an errant kick from Bobby Fish.
WWE recently got a lot of flack for the way they handle the injury to Kairi Sane in the tag team match with Charlotte and Becky Lynch.  Concussions ain't nothing to mess with.  Let's hope WWE has updated its procedures for handling in-match injuries.