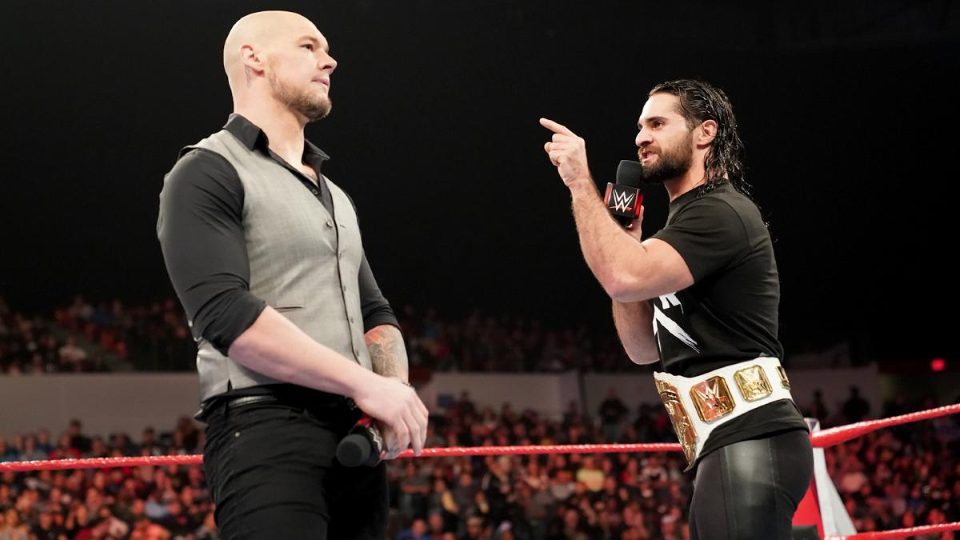 Before Brock Lesnar cashed in Money in the Bank at Extreme Rules, Seth Rollins had been feuding with Baron Corbin over the Universal Championship for a couple of months.
In a recent interview with the Tampa Bay Times, Rollins had some praise for the former Raw Constable:
I win a lot when I wrestle Corbin, so that usually sways my opinion in a positive manner.

You know what, he's come a long way. For a guy who came into the developmental system with no clout, he wasn't from the indies and he never wrestled a match before, he stepped into the doors in Tampa and he learned very quickly from some of the best guys we have in our industry.

But he's also a guy who wasn't given much of a chance by even people like me. He comes from a different world and sometimes you can be ostracized for that. He's a guy who took a bit of the hazing, but he pushed through, persevered and he grew really love the industry and he has dedicated the last four years of his life to being on the road nonstop.

And say what you will about him, from an audience member perspective, he works just as hard as anybody else and is huge contributor to our roster and the product we put out every week.
Corbin often gets a lot of what I'd call unfair stick from WWE fans, as I personally believe he's actually a really good performer who has come on leaps and bounds. But that's neither here nor there.
Rollins will have a rematch with Brock Lesnar for the aforementioned Universal Championship at SummerSlam on August 11.