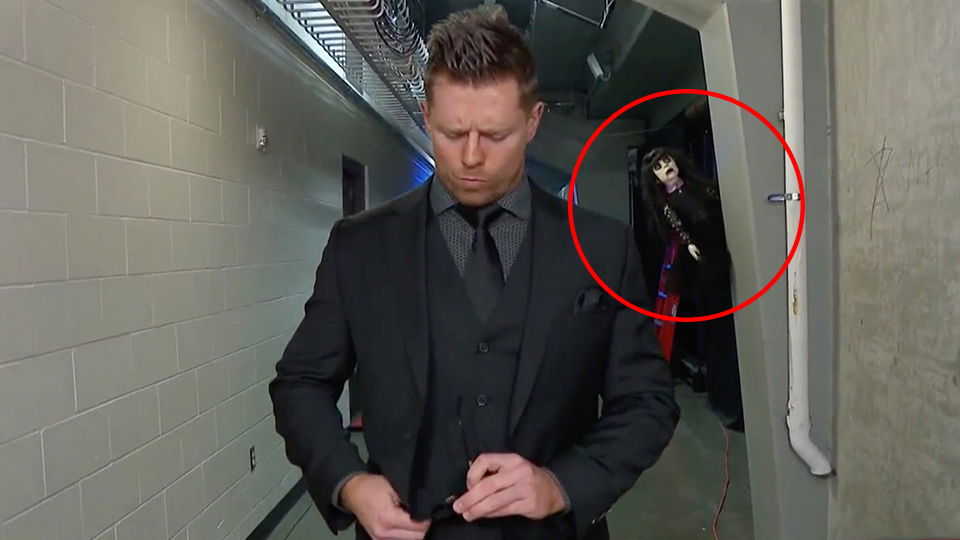 Much to the disappointment of fans, Bray Wyatt did not make his in-ring return to Raw last night, nor was there a Firefly Fun House segment.
However, Wyatt did have a presence on the show, you just had to pay close attention to spot it.
Rather than Wyatt himself, or his new alter ego character The Fiend, it was the Firefly Fun House puppets that turned up on the show.
? ? ?@mikethemiz hosts #247Champion @RonKillings on #MizTV NEXT! #RAW pic.twitter.com/63Kp6DZEH3

— WWE (@WWE) June 25, 2019
The first was creepy doll Abby The Witch, who was spotted peeking around the corner during a pre-commercial segment showing The Miz walking to the ring for Miz TV.
Later, during a similar buffer segment, Mercy The Buzzard was shown in the background as Kofi Kingston prepared for his match with Sami Zayn by stuffing pancakes into his gear.
https://twitter.com/TheLegoSystem1/status/1143334316304470017?ref_src=twsrc%5Etfw%7Ctwcamp%5Etweetembed%7Ctwterm%5E1143334316304470017%7Ctwgr%5E393039363b74776565745f6d65646961&ref_url=https%3A%2F%2Fwrestling-edge.com%2Ffirefly-fun-house-characters-appeared-on-raw-stalking-superstars%2F
Not the full cast
There was no sign of other Firefly Fun House favourites Ramblin' Rabbit, Husky The Pig Boy or Devil Vince McMahon but we would not be surprised to see them turn up on tonight's SmackDown or next week's Raw.
WWE has been surprisingly patient with Wyatt's return to the spotlight. Having been out of action for almost a year for a multitude of reasons, Wyatt returned to TV with the Firefly Fun House segments over two months ago in late April.
And now Wyatt's in-ring return is said to be imminent, with the former WWE Champion backstage at Raw last week and Stomping Grounds on Sunday evening.