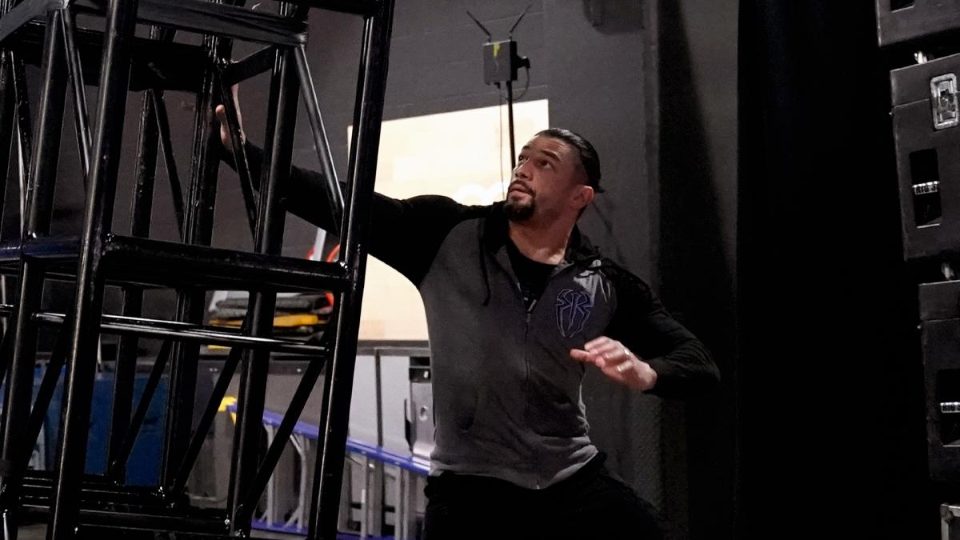 Right then, so now apparently we do know who the mystery attacker of Roman Reigns is, so if you want to wait until next week to find out, please do no scroll down and then shout at me in the comments.
According to Dave Meltzer in the Wrestling Observer Newsletter, it's going to be revealed next week that it was in fact Daniel Bryan who pushed over the scaffolding, and not Samoa Joe or Buddy Murphy as it was rumoured.
This makes sense as Reigns is advertised to take on Bryan following SummerSlam at house shows and on subsequent episodes of Raw and SmackDown Live.
It would also seem to explain why Bryan has been so quiet about this "career-altering" announcement that he keeps teasing, as the go home SummerSlam show would be the best place to announce that.
I'm sure we'll get some kind of grainy CCTV footage of Bryan hiding behind the scaffolding Scooby-Doo villain style, and then the two will have a bit of a scrap ahead of SummerSlam.
With a match of this calibre, it's unlikely that they would wait until the actual SummerSlam show to reveal the attacker, so expect Bryan to be announced next week on SmackDown or even Raw.