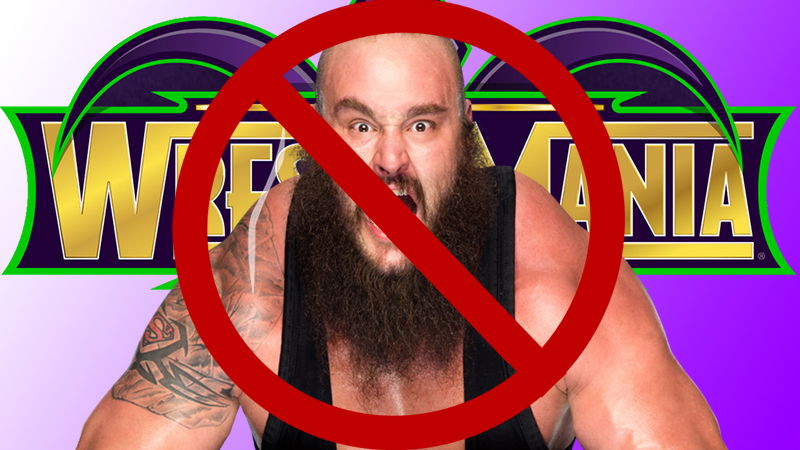 According to the Wrestling Observer Newsletter, the current WrestleMania plans for Braun Strowman do not involve him wrestling on the card.
Strowman has been left on ice due to the unspoken uncertainty surrounding the Roman Reigns vs. Brock Lesnar main event, installed as a placeholder in case the Reigns/Bravo/Rodriguez develops into a serious issue, or if negotiations between WWE and Brock Lesnar take an irrecoverable negative turn.
With that in mind, WWE has been reluctant to make any concrete plans for Strowman at WrestleMania, a fairly staggering decision considering the 'Monster Among Men' is perhaps the most over performer on the WWE roster at the moment.
As it stands, Strowman is not even scheduled for a match at all. Instead he is pegged for a non-wrestling gimmick spot, no doubt involving some manner of ludicrous set destruction.
What a waste.