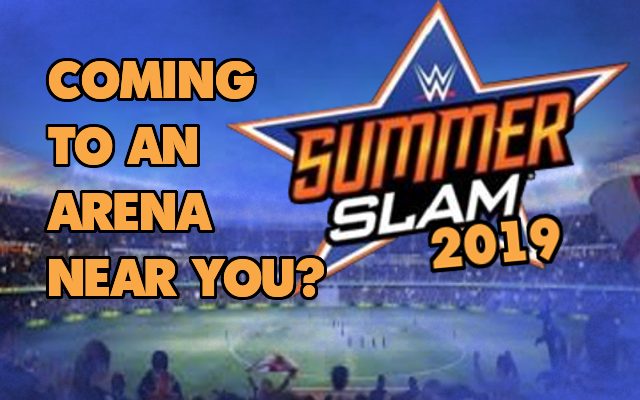 WrestleVotes, a source with a reliable record of breaking recent WWE news, are reporting that SummerSlam 2019 may not be held in the Barclays Center, Brooklyn, as it has since 2015.
SummerSlam, and the surrounding weekend events, are moving on from Brooklyn after this upcoming year. Location still TBD, but high probability of SummerSlam being held at a stadium venue. Likely a MLB stadium.

— WrestleVotes (@WrestleVotes) March 16, 2018
The tweet goes on to say that the event would likely take place in an MLB (Major League Baseball) stadium, but it's anyone's guess at this point which stadium that could be.
The capacity of Barclays Center in Brooklyn is assumed between 16,000 and 19,000 dependent on the event. WWE have pushed this capacity, as it has grown year-on-year, by hitting over 16,000 at last years event. Moving to a stadium would guarantee a higher potential capacity – most likely in the region of 40,000, over twice the most recent SummerSlam capacity. While these figures might appear to be large, WWE do have a history of selling well for their larger Live Events, and this would still be half the attendance of SummerSlam 1992 in London (come on WWE, bring SummerSlam back to the UK just once!).
Given the recent announcement of The Greatest Royal Rumble coming soon to Saudi Arabia, and the upcoming event in Australia, its unsurprising that WWE are thinking bigger for their domestic events as well. The Greatest Royal Rumble event will be in an arena with a potential of over 60,000 if at capacity, and the Australia event to be in the Melbourne Cricket Ground, a capacity of over 100,000.
Moving out of Brooklyn's Barclays Center doesn't necessarily mean moving too far however. New York has two MLB stadiums which could meet WWE's requirements. However, a change of scenery might do the event a great deal of good.
Where do you think SummerSlam 2019 will be?