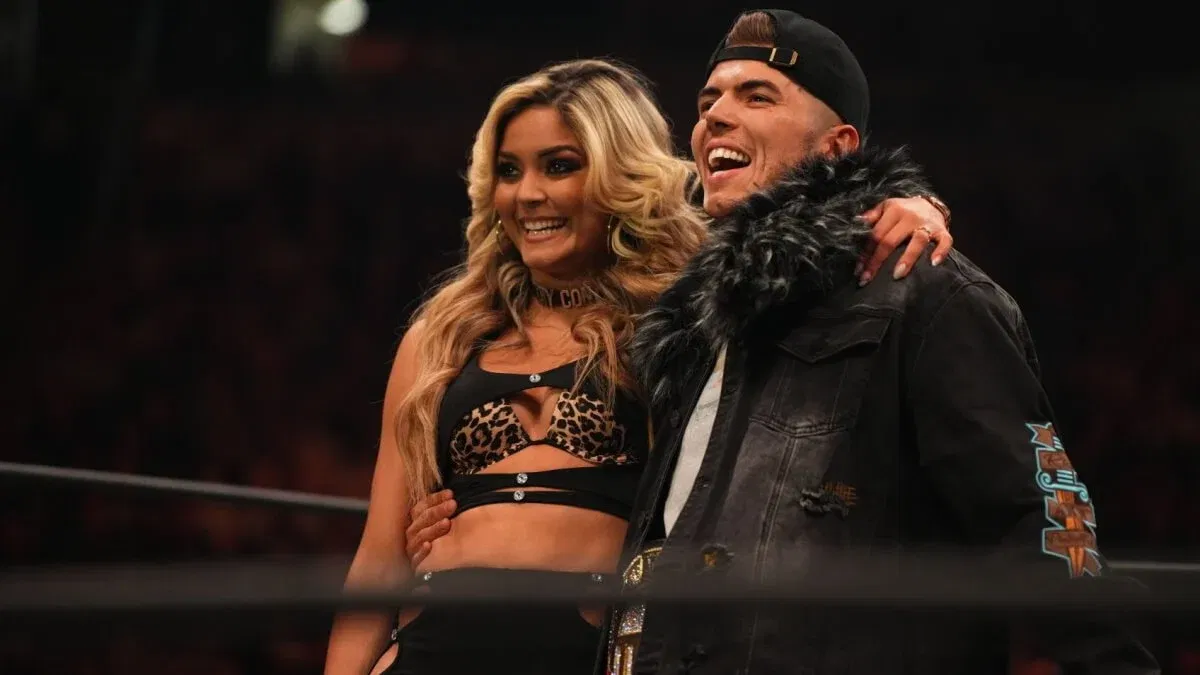 Tay Melo has spoken out about the relationship drama surrounding herself and now husband Sammy Guevara after word first broke they were together.
Speaking to Denise Salcedo, Tay Melo opened up in a candid conversation about a variety of topics, including the drama surrounding the beginning of her relationship with Sammy Guevara.
While it isn't uncommon for there to be a backstage love story in professional wrestling, the unique feature in the instance of Tay Melo and Sammy Guevara was access.
Through viewing their friendship blossom on Sammy Guevara's vlog and concurrently Guevara's relationship with his former fiancee, some fans made wild assumptions about the origins of Tay and Sammy's love story.
Now, Tay Melo is speaking out about the tumultuous time and approaches the situation with maturity and candor.
Tay saying of the public backlash regarding her relationship with Sammy:
"I am doing whatever makes me happy, and I did nothing wrong. People were making a lot of comments saying that "Oh do you think Sammy is not gonna do the same thing to you? He did it to his ex. How do you live with that?"

"And I am like, well I live with that because he didn't do that. And I knew it. Sammy and Pam, they were in a relationship for eight years.

"It's a life together, every time that Sammy talks about her, every time we've had a conversation about her or whatever, Sammy always talks about her with a lot of respect and love. They had a life together.

"I had a relationship before too for almost 8 years. We both had long relationships, we respect each other. Sammy and Pam always had a good relationship and they still have. It's like nobody needs to know that. I don't need to go to social media and put everything out there, how people think that I need to do."
Tay goes on to say that after the whole drama happened, Pam text the couple to check on them and again around their engagement. In fact, Sammy and Pam still have a chat every now and again and Tay recognizes that it is normal.
So unfortunately for drama mongers online, this story actually has a happy ending.
Melo adding:
People don't understand, they like to look for drama and really there was no drama at all which was unfortunate. It is what it is… We are all okay, we are all happy. And that's what really matters. She's doing good, we're happy, it's okay."
Tay Melo and Sammy Guevara are taking on Ruby Soho and Ortiz on tonight's (August 26) edition of AEW Rampage on TNT.
Check out WrestleShop.com for all your favorite WrestleTalk merch, the WrestleTalk Magazine, wrestling shirts for grown-ups, and more!