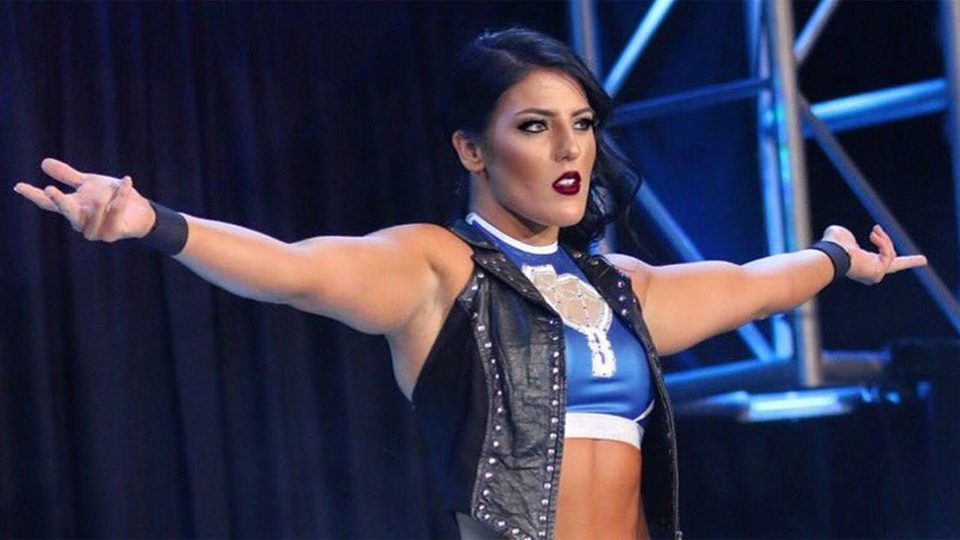 Last night Impact Wrestling aired their Rebellion show. However, one notable absence from the show was Impact World Champion Tessa Blanchard. The original main event was scheduled to be her defending the title against Michael Elgin and Eddie Edwards.
Obviously that did not happen. Now, Blanchard has taken to Twitter to apologize for being unable to make the show.
https://twitter.com/Tess_Blanchard/status/1252855939083845636
"I'm sorry to all the fans of Impact Wrestling that I wasn't there tonight. These times effect each one of us in very different yet very significant ways. I encourage everyone 2 stay home & that includes myself. Great job to everyone who competed tonight. #WeAreAllInThisTogether"
The show saw Michael Elgin cut a promo on Blanchard saying he needs the Impact World Championship and Tessa Blanchard is scared to face him. Blanchard also responded to this on Twitter as well.
"I've been in the ring with guys bigger than you and I've beaten guys bigger than you. Scared? No. Staying safe? Yes. To be the best, you've got to beat the best.. and whether you or anyone else likes it, I AM the best in Impact Wrestling."
Rebellion was originally going to be a pay per view event before being changed to a two-day special because of the coronavirus.
What did you think of Rebellion? Let us know on Twitter!