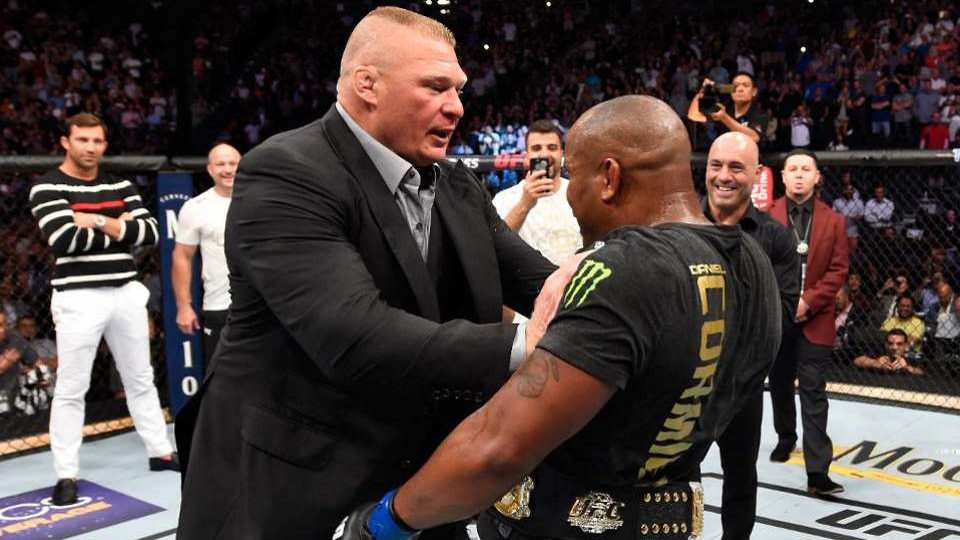 With Brock Lesnar's immediate WWE future in question following his Universal Title loss to Seth Rollins at WrestleMania, the annual Lesnar-to-UFC rumours are picking up steam once again.
At today's UFC press conference, Dana White was asked about Lesnar in UFC and a long-mooted fight between Brock and Daniel Cormier. Despite having claimed a few weeks ago that there was a very good chance of the fight happening, White has seemingly backtracked on his stance:
"Seriously, that fight isn't even in the works. That fight may not even happen."
White went on to say that he had not spoken to Brock about the fight and that it was more likely Stipe Miocic would be next in line for a clash with Cormier.
White did note that Cormier was upset that there is no movement on a potential Lesnar fight, which he wanted to be the final one of his career.
Does this mean that Brock's immediate future lies with WWE (it is expected that he will be paid big money to work June's upcoming Saudi Arabia show) or is White simply trying to garner media attention and buzz for a fight between the two that is actually in the works? We will know soon enough.