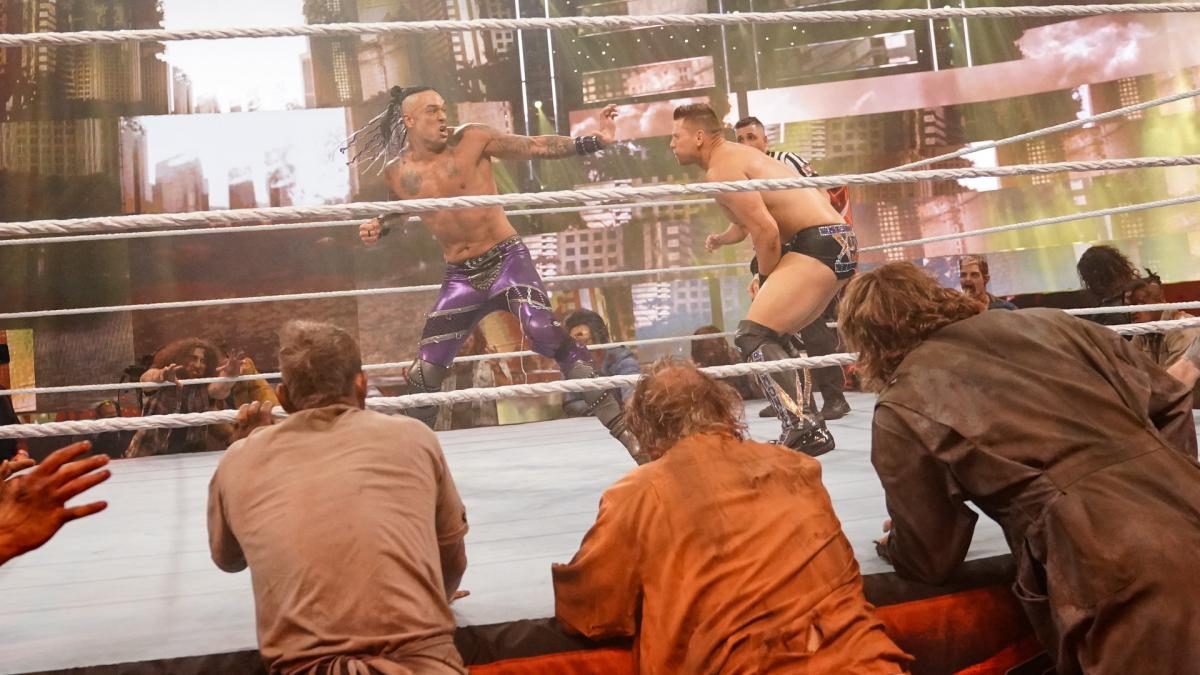 Two-time WWE Champion The Miz has revealed his true feelings about the zombie lumberjack match at WrestleMania Backlash.
The match was widely criticized and Miz ended up suffering a partially torn ACL in amongst the chaos.
Speaking with Forbes, The Miz explained he actually had fun with the match and enjoyed the uniqueness of it, saying:
"I had a blast with it. I always enjoy whenever there's something different and something out of the box, and whenever there's something like that, I wanna be a part of it because you never know what's going to happen. You never know if it's gonna be a success or if it's gonna be a failure. People were different, people were 50/50, 'Oh we can't stand this match', or, 'Oh my God this is a great match, it's kind of funny, it's kind of interesting', so I just look at it like, 'I'm gonna do the best I possibly can and give the match that hopefully everyone wants and deserves.'"
Suggesting there was a 50/50 split might be a little bit generous, but the match did make WWE over $1 million, so from a company point-of-view, perhaps it wasn't all that bad.
From a wrestling fan's point of view though, it certainly was all that bad.
What are your thoughts on the above story? Let us know in the comments on Twitter or Facebook.