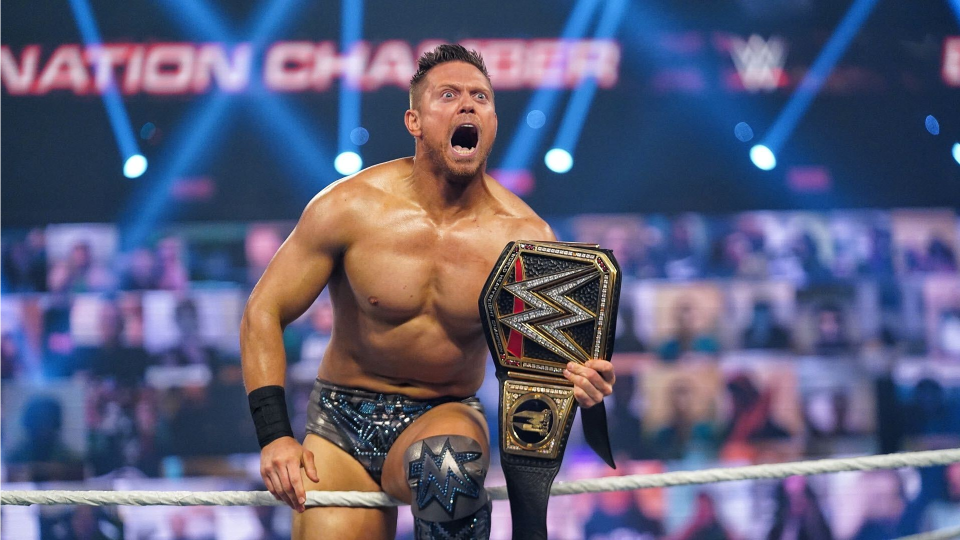 The Miz made WWE history at Elimination Chamber 2021, achieving something that nobody else in WWE has ever achieved.
Last night The Miz successfully cashed in his Money In The Bank contract. Drew McIntyre won the WWE Championship Elimination Chamber match, only to lose the title minutes later.
Many fans have pointed out history repeating itself, with Miz winning the WWE Championship via Money In The Bank cash-in for the second time in his career. What has flown over a lot of people's heads is that Miz became the first star ever to become a two-time Grand Slam Champion.
WWE Stats & Info took to Twitter to remind fans that this victory made him the first competitor to complete all the modern WWE Grand Slam criteria on multiple occasions.
Reeling off The Miz' accomplishments, WWE Stats and Info tweeted:
"The Miz is the first 2-time @WWE Grand Slam Champion.

– Multi-time (modern) world champ

– Multi-time IC Champ

– Multi-time US Champ

– Multi-time (modern) tag team champ

No other Superstar in history has completed the full cycle TWICE."
To become a Grand Slam Champion, you have to win every active title in a promotion. In its current format, a WWE Grand Slam Champion is a wrestler that has won a World Championship (either the WWE or Universal Championship), a tag team title (Raw or SmackDown), the US Championship and the Intercontinental Championship.
Miz' Elimination Chamber 2021 title victory means that he is the first person in WWE history to complete the criteria cycle twice.
With Fastlane 2021 being the only pay-per-view before WrestleMania 37, The Miz could well be WWE Champion heading into The Show of Shows.
Also at Elimination Chamber 2021, Edge made a statement, choosing his WrestleMania opponent.
What are your thoughts on the above story? Let us know in the comments on Twitter or Facebook.