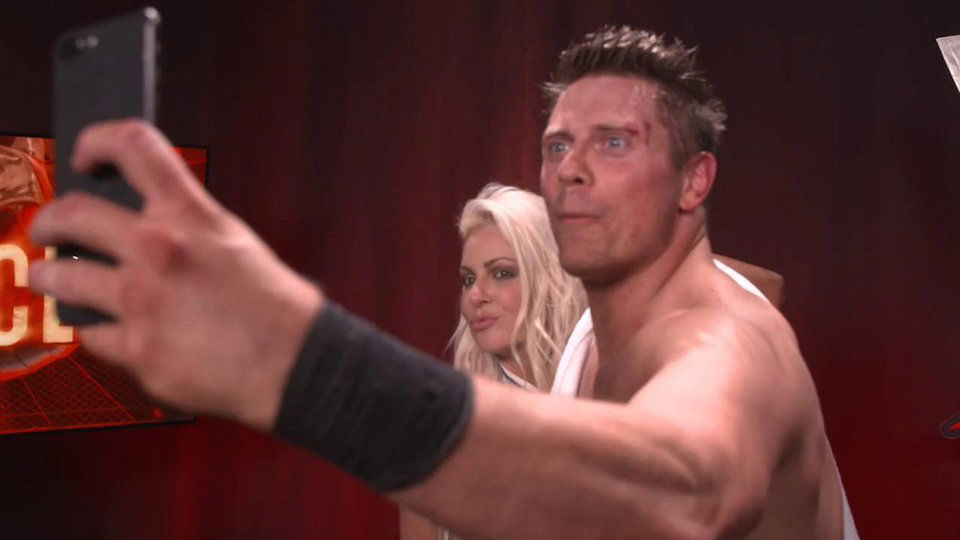 During a post-match interview from last night's Hell in a Cell pay-per-view, The Miz and Maryse openly boasted about overcoming their opponents, Daniel Bryan & Brie Bella. Another win over his nemesis is not the only thing the 'Awesome One' was sporting, however, as he also drew attention to a swollen shiner above his left eye.
It was not gifted to him by the notoriously hard-hitting Bryan, however, as the Miz states that it was, in fact, Brie who busted him open. He then goes on to mock the leader of the 'Yes Movement' by stating that:
"[Brie] hits harder than Bryan."
Following the botched suicide dive on Raw, and now managing to draw blood from the 'Moneymaker', Brie Bella's return has been a bit rockier than she would have liked it to be. Miz, on the other hand, has done what he does best as the ever-present heel in WWE and turned it into a way of mocking his opponent while simply looking like more of a tool. You've got to love him.
With two (three if you count the SmackDown Live gauntlet match) nefarious wins over Bryan since his return, The Miz is set to face off against his nemesis yet again at the upcoming Super Show-Down pay-per-view. This time, however, it will be a number one contender's match for the WWE Championship.