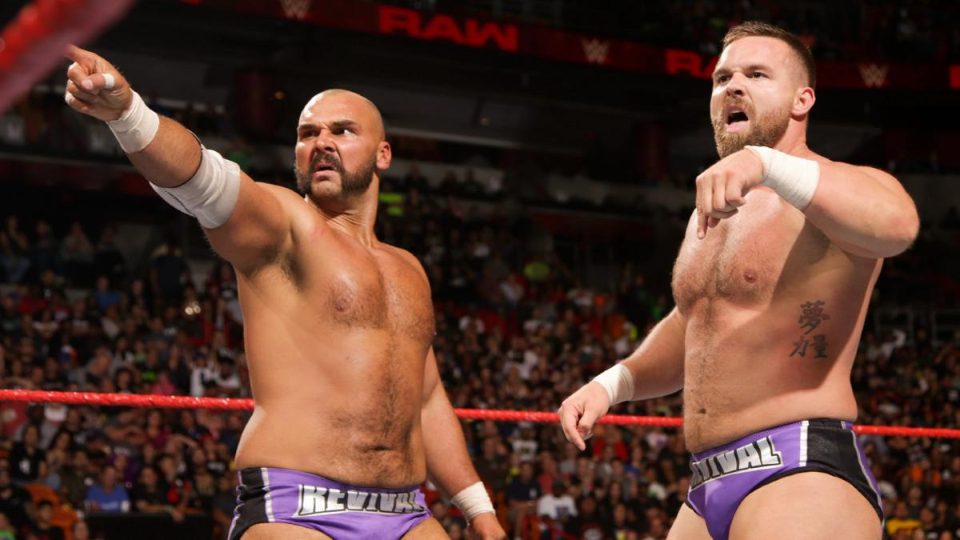 It was reported nearly two weeks ago that former Raw Tag Team Champions Scott Dawson and Dash Wilder, collectively known as The Revival had been offered and subsequently rejected massive WWE deals worth approximately $500,000 per year. This was followed up by a report that suggested WWE was going to add two months to Dash Wilder's contract as a result of the eight weeks he spent on the sidelines with an injury.
Since then, the pair have been seemingly punished by being placed in comedy segments in their feud with The Usos. The latest of these segments saw the former Smackdown Tag Team Champions prank their rivals by placing deep heat in their gear, making them sweat…
Based on this, it is no wonder that the immensely talented duo wants out of the company. Speaking to The Sun, Dash Wilder commented on the characters that he and his partner would like to portray in WWE:
"We work great with chips on our shoulders. We work great being assholes". That's just something we've always used to fuel us and help us get where we wanted to go. We're on the right trajectory."
Scott Dawson then spoke about their run with WWE and referenced their emphatic main roster debut where they defeated New Day. He also commented on where he thinks things went wrong:
"The experience in WWE has been exactly what you've watched – it's been up and down. Going into our main roster debut we were on a personal and creative high. But we had some unfortunate incidents – life happens. It's what happens in this and any sport. When we came in and beat The New Day, with that kind of reaction, maybe that boosted our ego a little too much. It was like someone said, 'Settle down, let's put that chip back on your shoulder."
Do you think The Revival will leave WWE, and if so, do you think they will end up in AEW? Let us know in the comments.
WrestleTalk Almanac Vol. 2, the ultimate must-have guide to wrestling in 2018 is available for pre-order NOW: