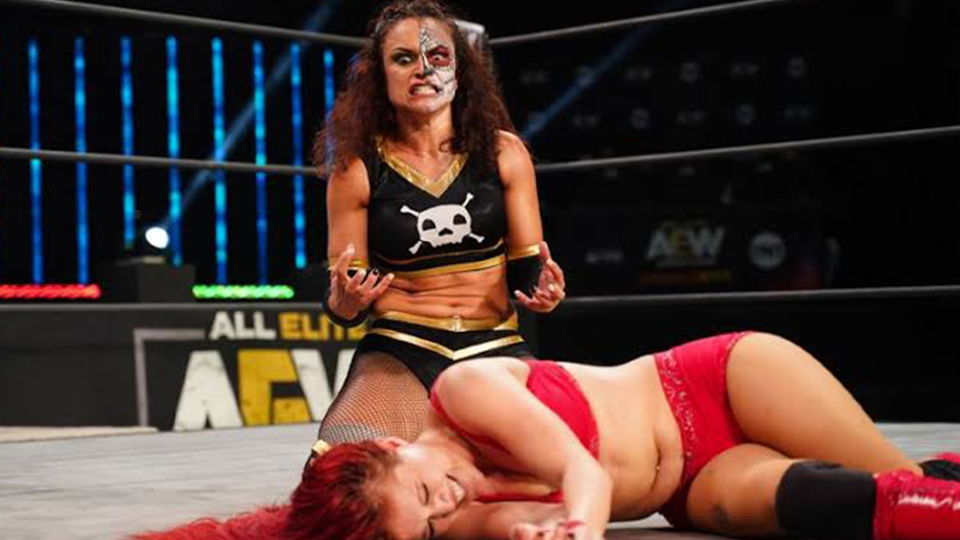 It was reported that Thunder Rosa and Ivelisse's match from the September 16 episode of AEW Dynamite was a bit more snug than it should have been. The report was that the match broke down into a bit of a shoot before Rosa eventually got the win.
Now, Thunder Rosa has commented on the incident. In her recent interview on Busted Open Radio, she said she has no heat with Ivelisse and the match was what it was. Here is the quote, courtesy of Fightful:
"I never had any issues with her. I worked with her in Lucha Underground and other promotions, I thought the match was going well and then you saw what you saw. We made it work, we finished, and nobody got hurt. To me, that's the most important part. You gotta make it work and that's what I attempted to do. Even until the finish, I made sure my opponent was safe at all times, no matter what happened in-between. My promise with anybody that I step in the ring (with), regardless of my relationship inside or outside, is to keep my opponent. I'm not trying to kill you, this is not MMA. They're not paying me a bunch of money to try and kill you. This is a dance and I try to have the best dance possible."
Thunder Rosa has also been in the news lately as her contract is set to expire in 2021. There is reportedly interest in her from both WWE and AEW.
What are your thoughts on the above story? Let us know in the comments on Twitter or Facebook.