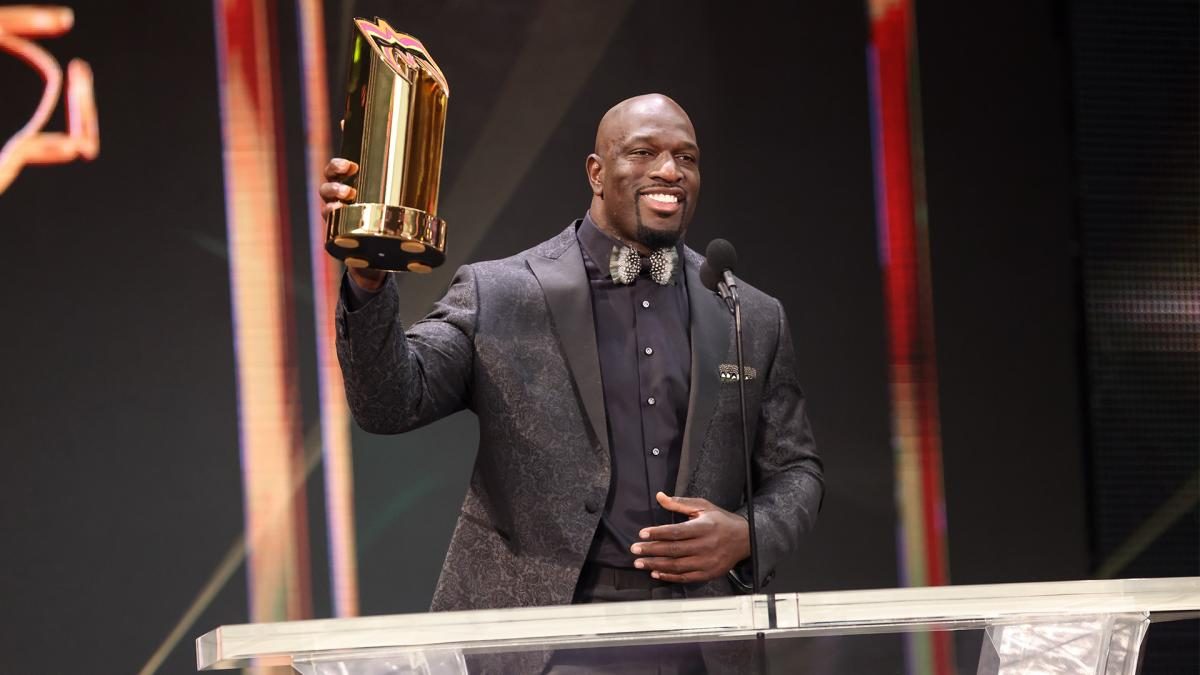 Earlier this week, WWE star Titus O'Neil became this year's recipient of the Warrior Award. The ceremony took place at this year's Hall of Fame induction ceremony.
Now, O'Neil has opened up about the honor, saying he felt like it came out of left field. Here is the quote from O'Neil's appearance on DAE On Demand, courtesy of Fightful:
"It definitely came out of left field. Once I knew that I was getting it a few weeks ago, it definitely was a surreal thing based on the fact that…I hear a lot of people say, 'Thanks so much for what you do in Tampa,' but to be recognized as a global ambassador for the stuff that I do outside of Tampa with WWE and outside was a humbling surprise."
It had been reported recently that Titus O'Neil was going to be the Warrior Award recipient for 2020. However, the pandemic forced the 2020 Hall of Fame ceremony to be postponed. WWE reportedly wanted to present O'Neil with the award in Tampa, Florida, as that is where he has done charity work for his entire life.
What are your thoughts on the above story? Let us know in the comments on Twitter or Facebook.