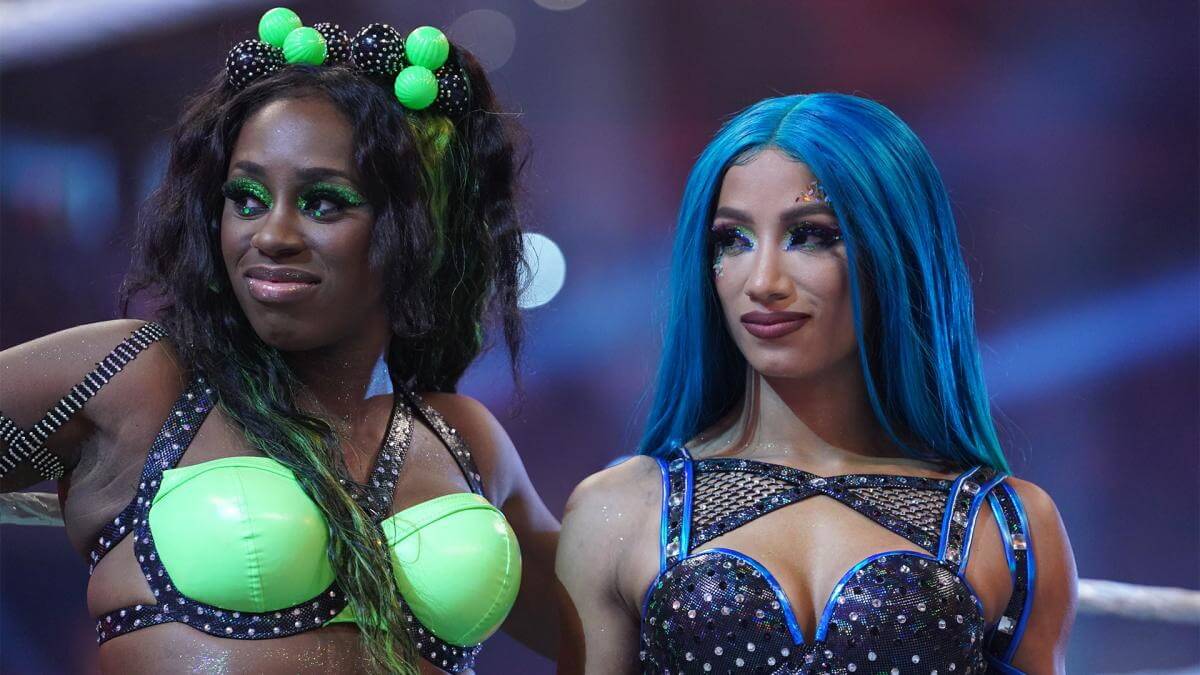 In a new interview, Trinity (formerly known as Naomi in WWE) has opened up about why after she walked out was 'the scariest time' in her life.
Appearing on Busted Open Radio, Trinity spoke about the time surrounding her WWE departure, including what many fans didn't know about before the walk out.
Describing a time period where she had continued to wrestle while feeling pain from a shoulder injury, Trinity said:
"I also had, what people don't know, I worked with a torn labrum for over a year. I kept wrestling, I didn't talk about it [and] I didn't say anything because you know, you don't want to look weak. You don't want to look like there's a problem, you don't want to be taken off TV, none of that. I wanted to keep working.
"So I continued to work with a shoulder injury and that was also affecting me, it didn't feel good. So when I got the time off, the first thing I did was go get my shoulder fixed, had shoulder surgery so months off like that not being able to work, having all of it gone, at one point I was like I'm done, like I don't even think I would probably wrestle again.
Just working through it all with myself mentally and having a great support system and seeing the fans still like [say] 'we want you back, we need to see you, how you doing.' The support and my family, I got back to where I needed to be. Got through the injury, got through the surgery…I had surgery, I had shoulder surgery. I had a torn labrum.
So yea all of that was just a lot mentally and then also being just off the road after that's all I've known for the last 13-14 years…then all of a sudden just sitting home alone by myself in all of it to sort through myself. It was a lot."
Trinity went on to describe how the adversity made her feel not only stronger but also reinvigorated her passion for wrestling, saying:
"I feel that it's made me stronger, better mentally, and physically I feel great. Just having that time to really miss wrestling and really miss the business and really miss the job, I was like 'oh no, this ain't it, I can't go out like this, we have to run this back one more time.'
"It was probably the scariest time of my life just being unsure of myself, my future, the first time I've been unemployed since I was like 16 years old. It's made me better and want to go after this job and career even harder."
Elsewhere in the interview, Trinity discusses the real reason why she walked out of WWE on that infamous day. You can read more about that by clicking right here. 
Transcription via Wrestling News.Co
If you want to stay fully updated on all the latest wrestling news, click the red bell in the bottom right of your screen to receive notifications from WrestleTalk.com straight to your device!