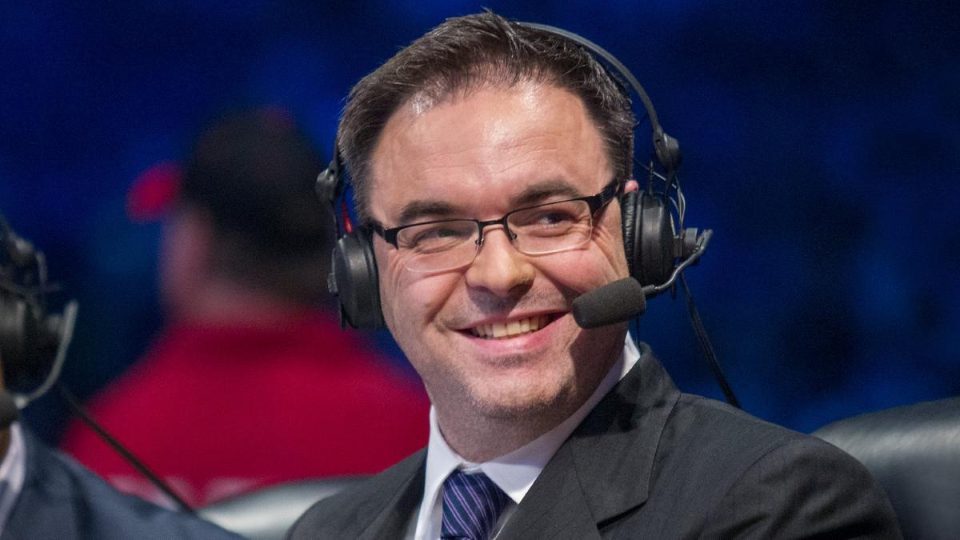 In a post-TakeOver XXX media call, Triple H addressed announcer Mauro Ranallo not being a part of the commentary team for the event.
In recent weeks on NXT TV, Ranallo and Beth Phoenix had called the shows remotely from home, with either Tom Phillips or Vic Joseph joining them at the PC.
Last night though, Joseph and Corey Graves were both calling the show at the PC and Phoenix from home, with no Ranallo.
Triple H explained that Ranallo simply wasn't available and Graves was happy to step in as he called the first ever NXT TakeOver event several years ago.
HHH said:
"Mauro just wasn't available tonight. Since we announced TakeOver: XXX, Corey Graves did commentary on the first one, and he'd been wearing me out on doing commentary for this one since we first mentioned it, and Mauro's not available. And here we are. I thought he did a phenomenal job. I thought he, Vic and Beth did an amazing job. I thank him for being here, and thank him for wanting to be here because, like I said, he did the first one. It was so meaningful to him. Just him getting done last night and big day tomorrow."
Quote via Wrestling Inc