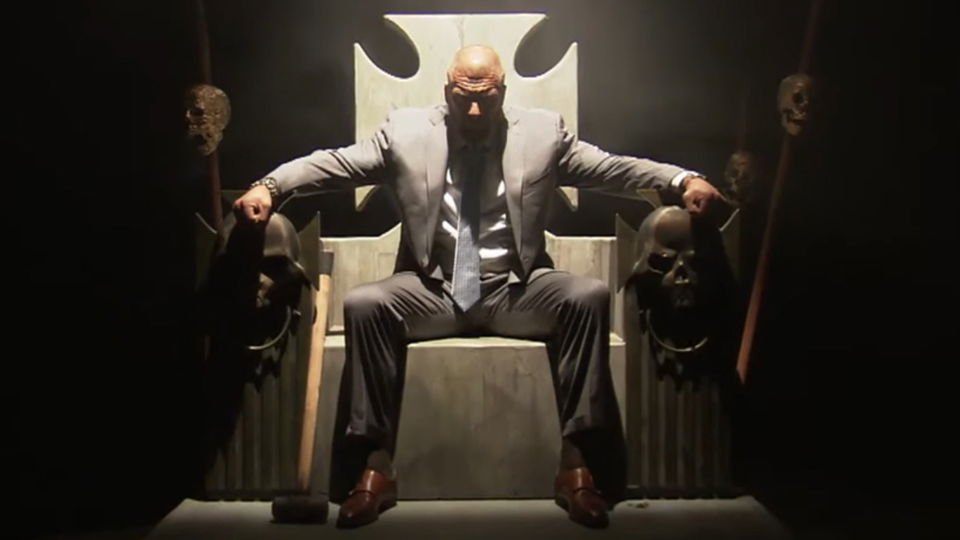 AEW's Double Or Nothing was a momentous event full of moments that will long live in the memory.
The majority of those took place in the ring but one of the most talked-about was a pre-match shot at WWE COO Triple H from Cody.
During his entrance for his match against brother Dustin, Cody grabbed Triple H's trademark sledgehammer and destroyed a throne very very reminiscent of the one used by Triple H for his WrestleMania entrances over the years.
No doubt this was largely influenced by Triple H mocking AEW during DX's Hall of Fame induction speech, referring to it as a "pissant company".
Cody may have denied the DON segment was a visual representation of AEW laying down the gauntlet to WWE – because he is never going to admit that – but it was fairly clear to those watching what the intent was.
Inevitably, Triple H has responded, albeit subtly.
In a hype video for WWE's upcoming June 28 show in Japan, Triple H revealed that he would be wrestling on the card in the below video that WWE released over the weekend:
https://www.youtube.com/watch?time_continue=22&v=5YuqLS-Uehk
Triple H, dressed in a suit, looks smug as he sits atop the throne with a sledgehammer by his side.
Okay, you might be saying to yourself, but Triple H always sits on a throne looking smug, he is the King of Kings after all. Why is this a response to Cody and AEW?
Well, just look at the two thrones side by side and judge for yourself:
Everything is the same.
The shape of the logo at the back, the skulls on pikes at the side, the skulls on the arm rest at the front and the base of the throne are all identical.
Triple H's throne even has a very subtle crack at the top of it in the exact same place as where Cody destroyed it at DON.
Seems like more than a coincidence to us. This is Triple H responding to Cody and AEW that they cannot kill him (ie. WWE) off that easily.