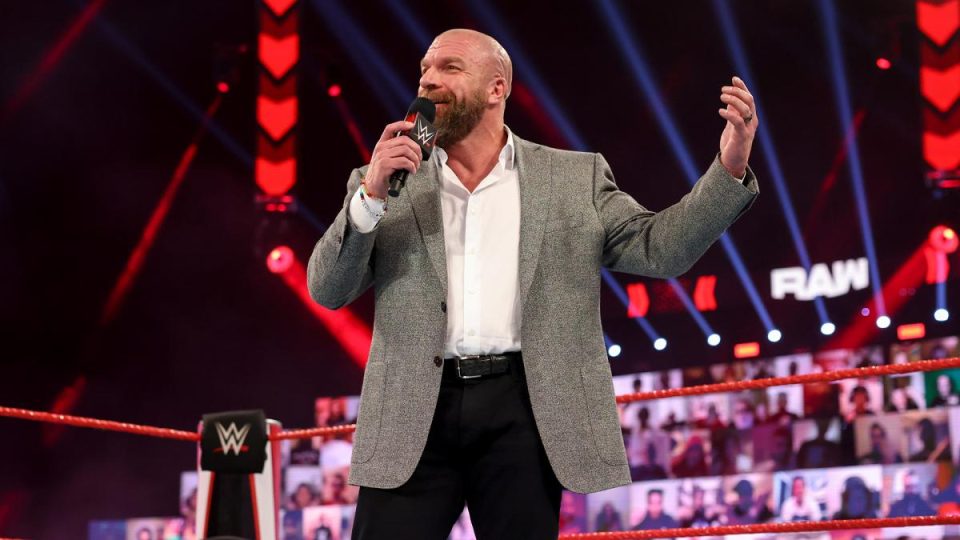 Triple H has recently opened up about whether he envisions himself at the top of the WWE hierarchy.
With the success of NXT, many fans dream of a WWE where Triple H has full creative control. To Triple H however, it doesn't concern him who is steering the ship.
On The Michael Kay Show, The King of Kings was asked whether he ever visualises himself at the top of the WWE ladder. The Game revealed that as long as WWE is thriving and growing, he doesn't care who is giving orders.
Noting that he still believes that WWE is the greatest form of entertainment in the world, he made it clear that the success of the company is far more relevant to him than his own CV.
Here is the full quote, courtesy of Wrestling Inc:
"Look, for me, all of this comes down to the success of WWE. I never started this on any standpoint — when I got into it, I just wanted to do it because I thought it was the greatest form of entertainment in the world, and you just want to be great at it and whatever comes along with it."

"As my career wound down, I realized I was just as fascinated with the behind the scenes of it. It's irrelevant to me who is steering the ship or who is doing what. There's plenty of work for everybody here. For me, it is all about insuring that, like the tagline says, then, now, forever.

This brand of entertainment, that I personally consider the greatest blended form of entertainment in the world, [I hope] that it continues. So to me, it's irrelevant to any of it. It's as long as it continues."
The Game's passion for the growth of WWE makes a lot of sense. Currently the Executive Vice President of Global Talent Strategy & Development for WWE, Triple H's professional career revolves around increasing the company's international reach.
Triple H recently appeared on Raw to fight Randy Orton. It was later revealed that he was only given a night's notice before having to compete in a Street Fight.
It is clear that for WWE, Triple H is still willing to do what's best for business.
What are your thoughts on the above story? Let us know in the comments on Twitter or Facebook.