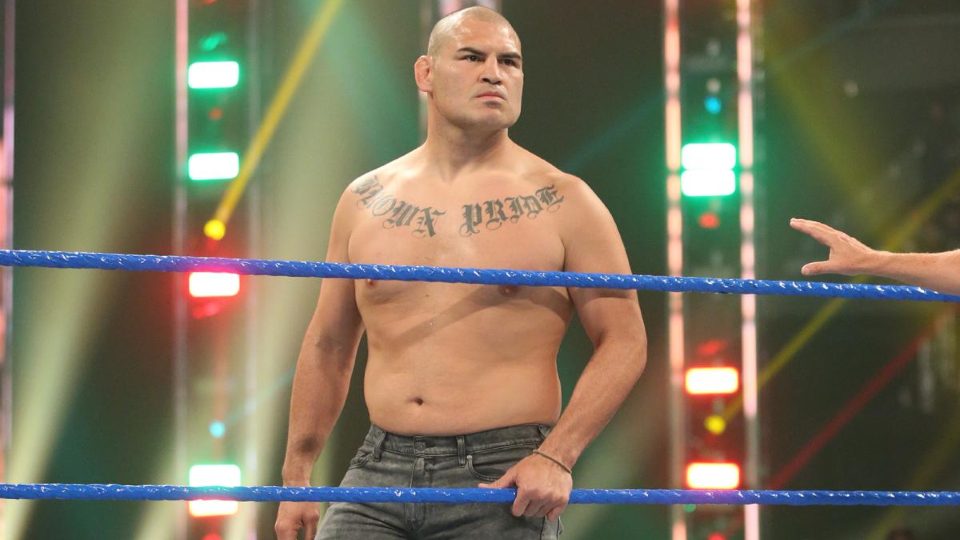 According to a report from Wrestling Inc., Cain Velasquez is feeling completely healthy and ready to make a return. Velasquez had his knee scoped recently and apparently the surgery went well.
He is reportedly at the performance center getting reps in. The former MMA star is set to be at the performance center for the next two weeks.
He is reportedly preparing for his next match. There is no word when his next match will be or against whom it could be.  He was rumored to be in the Royal Rumble, but he did not appear at the pay-per-view.
Cain has signed a 3 year deal with WWE. He's wrestled Brock Lesnar at Crown Jewel. He only wrestled 88 seconds in Saudi Arabia.
It will be interesting to see who WWE would put Cain Velasquez against. Could he come back in some form with Rey Mysterio? Maybe Bobby Lashley would be a good candidate when he's finished with Bobby Lashley.
Stay tuned to WrestleTalk.com for more information about Cain's return.