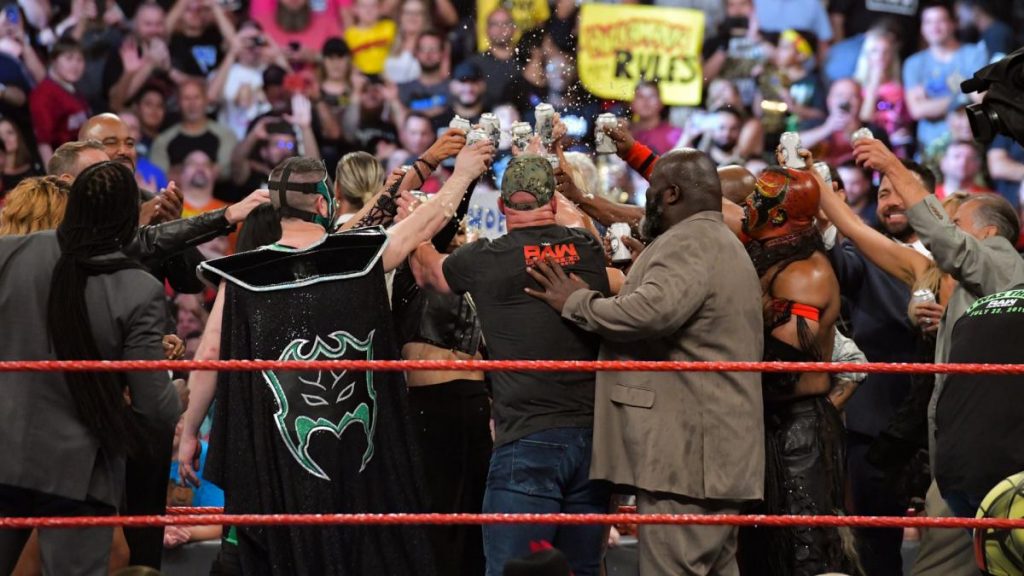 The main event of last night's Raw Reunion show was Stone Cold Steve Austin cutting one of his traditional promos.
It was the way everyone would have expected the show to end, but just because Raw went off air it doesn't mean the party had to stop.
As you will see in the below video, Stone Cold continued his party for a while after the show went off the air,
It's almost as if this Raw reunion was more a way of old friends having a laugh then actually helping to move story lines forward or promote new stars…
A moment not caught on WWE's cameras was Lilian Garcia downing three bears, which you can watch right here.