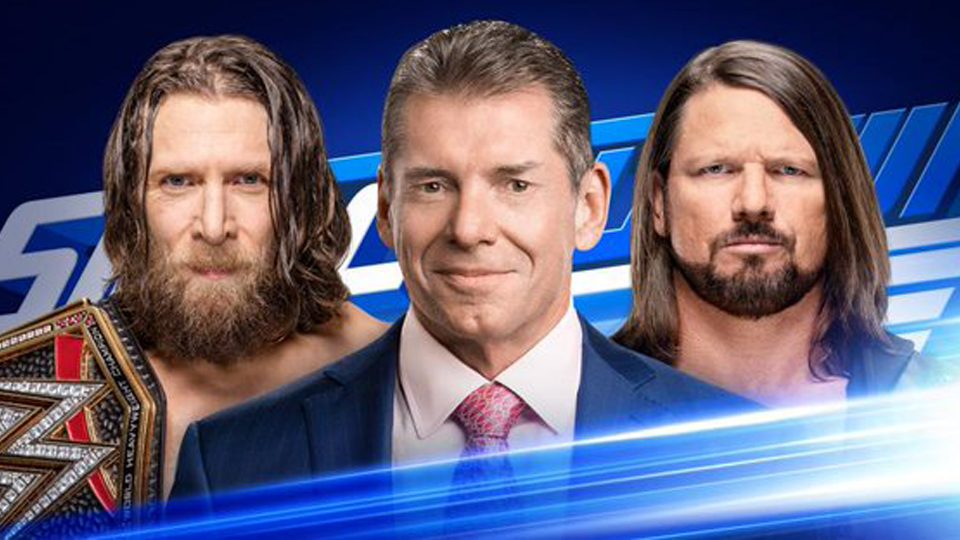 For someone who reportedly doesn't like being an on-screen character anymore, he sure seems to be getting an awful lot of TV time. Vince McMahon has been confirmed to appear on this coming week's episode of SmackDown Live, the go-home show for Royal Rumble.
WWE announced the appearance themselves, but this time the Chairman won't be removing number one contenders from their Royal Rumble title matches. At least you'd hope not, anyway.
According to the announcement, current WWE Champion Daniel Bryan and his Royal Rumble opponent, AJ Styles, are set to have a face-to-face segment with Vincent Kaiju McMahon (that is what the K stands for, right?) moderating this confrontation.
.@VinceMcMahon will moderate a face-to-face meeting between "The New" @WWEDanielBryan and @AJStylesOrg this Tuesday on #SDLive!https://t.co/Y3Gy0Hsur6

— WWE (@WWE) January 20, 2019
In recent weeks, Vincent Krabappel McMahon has called for AJ Styles to bring out "the real AJ Styles", whatever that means. Since nothing considerable has happened in terms of a character shift for Styles up to this point, could this be the time this storyline pays off?
Considering Bryan and Styles have brawled and been very physical with each other in their feud thus far, this will obviously be a calm, collected debate, with no sense of physicality whatsoever, so I'm sure Vincent K-Kwik McMahon has nothing to worry about.
What role do you think Vincent Koopa Troopa McMahon will play in this segment? Let us know in the comments, on Twitter, or on Discord today!