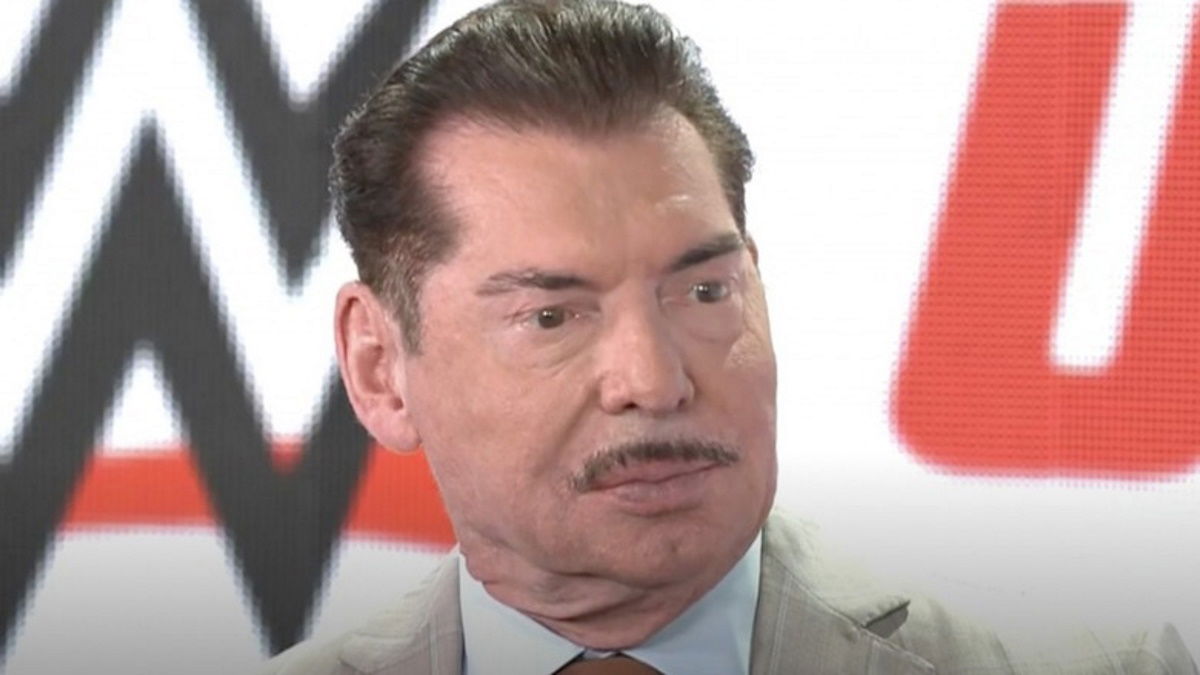 Vince McMahon and WWE are being sued by a former writer for 'objecting against offensive and stereotypical jargon' used in the scripts for black wrestlers, including Bianca Belair and Apollo Crews.
The article on the lawsuit by Bloomberg reads as followed:
World Wrestling Entertainment Inc., Vince McMahon, and other executives allegedly discriminated and retaliated against a Black female writer for objecting to "offensively racist and stereotypical jargon" used in the scripts of Black wrestlers including Bianca Belair and Apollo Crews, according to a new lawsuit.
Britney Abrahams' multiple complaints were ignored, and she was pretextually terminated for taking home a WrestleMania-branded chair, according to the complaint filed in the US District Court for the Eastern District of New York on Monday.
McMahon reinstated himself to the WWE's board in January and in faces ongoing litigation stemming from his alleged rape and sexually assault of employees. The WWE recently announced it plans to merge with the UFC, which would create a $21.4 billion enterprise.
Abrahams began writing for WWE SmackDown! and WWE Monday Night RAW in 2020, according to the complaint. She complained of racial and gender stereotypes in scripts, including ones instructing Belair to say "Uh-Uh! Don't make me take off my earrings and beat your ass! " and Crews to speak with a "stereotypical and exaggerated Nigerian accent," but was rebuffed, she said.
WWE didn't immediately respond to Bloomberg Law's request for comment.
'Harmful Stereotypes'
She was allegedly subject to a number of racist pitches after complaining. On a Slack thread that McMahon and his daughter Stephanie McMahon were included on, other writers suggested a Black male wrestler should dress in drag. Only when a White writer noted that doing so could "perpetuate harmful stereotypes that would offend viewers" was the pitch scrapped, she said.
On another occasion, a writer allegedly proposed that a Muslim's wrestler's secret in a script be that he was "behind the 9/11 attacks."
Abrahams and other writers complained about the comments, to which Vice President Christine Lubrano allegedly responded, "Wacky things are said in the writer's room all the time!" and "I know but look at the waves we're making in the company. 4 years ago, no woman worked on the writer's team!"
Abrahams continued to opposed racist, sexist pitches, she said, and was fired in retaliation in April 2022. WWE fired her for taking with her a WrestleMania 38 branded chair, but the practice was allegedly a common practice that White male writers weren't punished for.
She is seeking reinstatement, damages, declaratory judgment, and an injunction restraining defendants from engaging in such unlawful conduct.
McMahon Controversies
McMahon left the WWE board in mid-2022, after nearly four decades in charge, while facing sexual assault and hush money allegations. But he stormed back to the helm in January, when he used his majority voting control over the company to name himself chairman again.
The corporate coup reinstalled McMahon as the head of a WWE royal family that includes his daughter, Stephanie—who stepped down as chairman and co-CEO in early January—and son-in-law, the former wrestling star Paul "Triple H" Levesque.
The surprise move drew a wave of shareholder lawsuits challenging bylaw changes McMahon pushed through that would allegedly have stripped power from the WWE board. After McMahon walked them back, several of the cases were dropped, although litigation is ongoing over the assault and hush money claims.
Cochran Firm represents Abrahams.
The case is Abrahams v. World Wrestling Ent., Inc., E.D.N.Y., No. 23-cv-03109, complaint filed 4/24/23.
If you want to stay fully updated on all the latest wrestling news, click the red bell in the bottom right of your screen to receive notifications from WrestleTalk.com straight to your device!