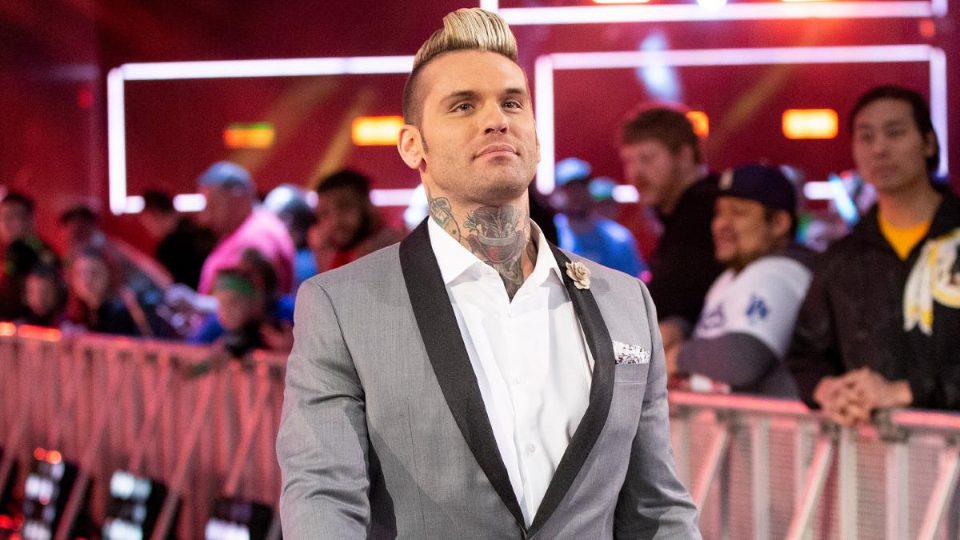 Fans who just started watching the product may not know that SmackDown commentator Corey Graves was actually formerly a wrestler, before being forced to retire in December 2014.
For those that don't know the story, Graves suffered two concussions in pretty quick succession, and announced on the pre-show for NXT TakeOver: R Evolution on December 11, 2014 that he had to retire from in-ring competition. Graves was just 30-years-old when he was forced to hang up his boots.
Following the shock in-ring returns of Daniel Bryan in 2018 and Edge later this year, Corey Graves seemingly implied on his After the Bell podcast that he has gotten the itch to get back into the ring:
"[Edge] and I have gotten along well for quite some time. Watching it, honestly man, it was inspiring and I would say at two or three different points I went, 'I live in Pittsburgh now. I should go find Dr. Maroon.' It just gave me that urge to do all this all over again and I don't know if that's a possibility, but the thought was planted in my brain for quite some time."
Well Graves took another step in getting back into the ring as he trained with his brother, Sam Adonis. Taking to Twitter, Adonis revealed that he was back training in the ring with his coach for the first time in five years.
https://twitter.com/RealSamAdonis/status/1256016113160388608
While this is certainly not confirmation that Graves has been cleared and is training for an in-ring return, it is certainly interesting that he trained with his brother for the first time since his retirement, especially after Graves' comment.