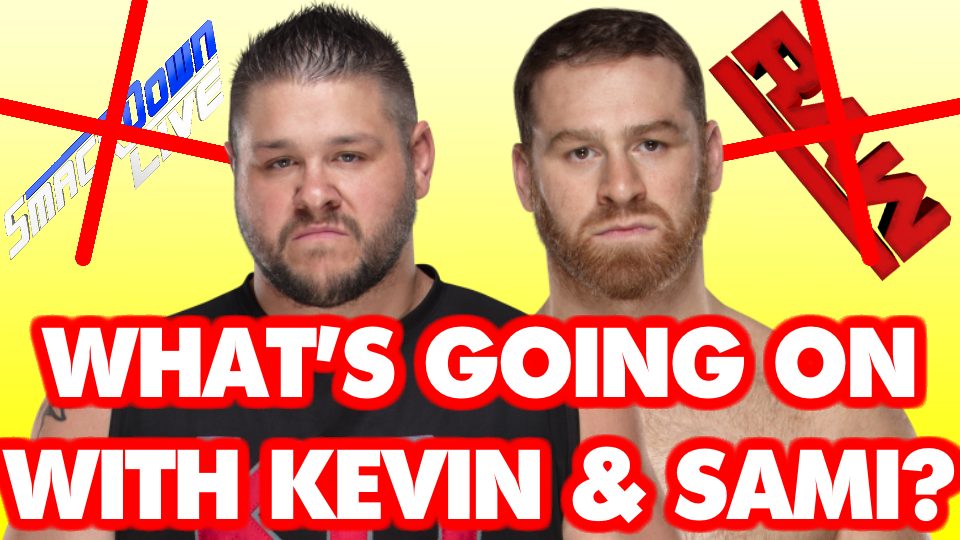 At WrestleMania 34, Kevin Owens and Sami Zayn competed in a tag team match against the Commissioner of SmackDown Live, Shane McMahon, and the now-former General Manager of SmackDown Live, Daniel Bryan.
This came about after months of Owens and Zayn claiming there was a "personal vendetta" against them from the SmackDown Live authorities. This led to the dastardly duo instigating attacks on both McMahon and Bryan that ended in the pair receiving a reluctant "you're fired" from the 'American Dragon' himself.
Bryan wasn't done there though, and a week after he had been cleared to return to in-ring competition made the announcement that he would team with 'Shane-O-Mac' to take on Owens and Zayn at the 'Show of Shows'. If Owens and Zayn won, they would have been reinstated as part of SmackDown Live's roster.
Unfortunately for Owens and Zayn, it was Bryan and McMahon who came out on top, following a late flurry from the '"Yes!" Man'. This, of course, meant Owens and Zayn were permanently fired from SmackDown Live.
The following night on Raw, the pair asked the red brand's General Manager Kurt Angle if they could get a job there. Angle fulfilled their request, sort of. He made a one-on-one match that pitted Owens and Zayn against each other, and the winner would get a Raw contract.
So who won? Who was the newest recruit to Monday night Raw?
Neither. The two fought to a double count-out, and there was no further mention of it.
The 2018 Superstar Shake-Up takes place next week on both Raw and SmackDown Live, but with Owens and Zayn both banned from the blue brand, will they both end up on Raw anyway?
Imagine if they turn up at NXT… or maybe even TNA (Impact Wrestling) as Kurt Angle hinted at in hilarious fashion on Monday night.
What on earth do you think is going to happen to Owens and Zayn? Let us know in the comments below or on Twitter here, and as always, have a spiffing Rusev Day.