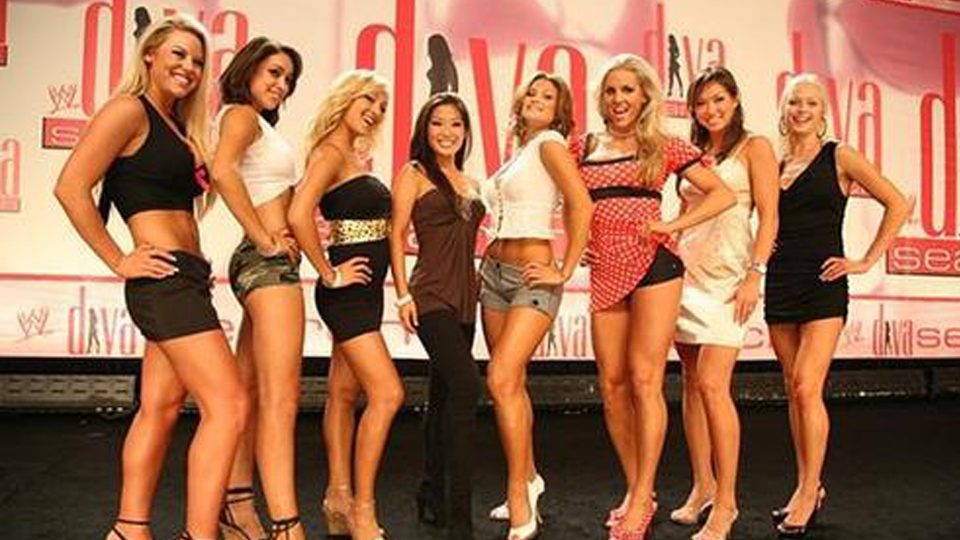 In the wake of Total Bellas crashing to their lowest ratings yet, WWE have announced a brand new reality TV project, except this time, it's not about the Bellas. Hopefully.
WWE and Bunim-Murray Productions will be partnering together for a new TV show which focuses on finding the next crop of female wrestlers in WWE. This seems to be a variation of the infamous Diva Search which brought us talent such as The Bella Twins, Michelle McCool, Maria Kanellis, Layla and Maryse. But this is definitely not a Diva Search.
Bunim-Murray Productions are the hugely experienced reality TV company responsible for Total Bellas, Total Divas, and Keeping Up With The Kardashians. Remember, not a Diva Search. Casting is currently underway for the show at Bunim-Murray.com.
With the wrestling world changing and becoming more and more accepting of women's wrestling across the world, and WWE having an "evolution", specifically evolving from the lackluster women's wrestling of the past, this seems to be a slight step backwards. Instead of signing the greatest female wrestlers on the planet, this seems to place a higher emphasis on looks and glamor rather than wrestling ability, a mistake WWE paid the consequence for in years gone by.
Having said that, there aren't any specific details on how the show will run, so it may yield some of the finest wrestling talent seen in WWE. You never know.
But one thing is for sure: this is definitely, categorically, unequivocally, undeniably, not a Diva Search. Promise.