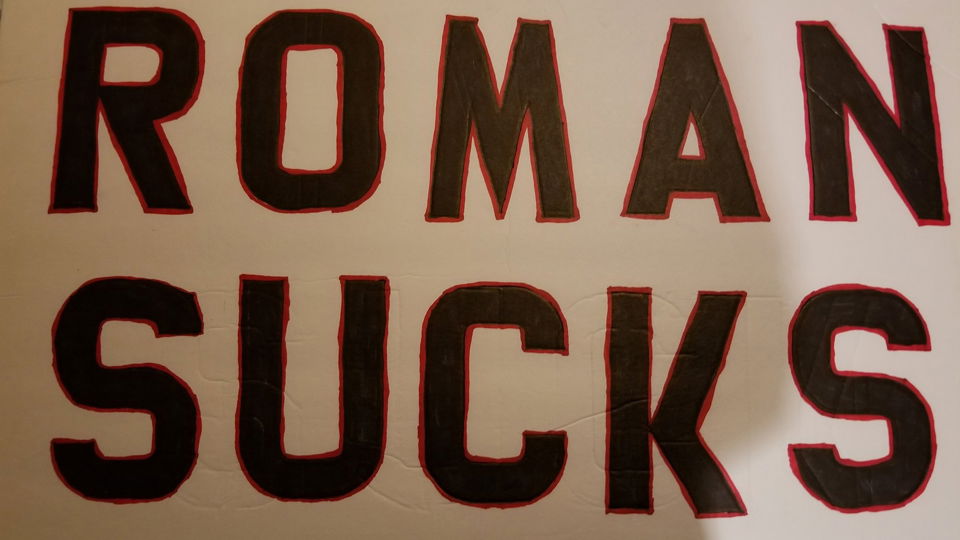 Just when Roman Reigns thought Brie Bella had stepped in to deflect his heat and take up the position of number one target of the internet fans' rage, WWE thrust him back into the line of fire again with their actions at Raw.
No, this had nothing to do with Roman and chums beating AOP and Baron Corbin, there was nothing wrong with that, but rather the news that WWE staff were removing anti-Roman signs from fans in the crowd.
According to a report on Ringside News, a fan called Dominick tried to sneak a sign that read "Roman sucks" into the building and promptly had it confiscated.
I just got my #RomanSucks sign Confiscated by @WWE staff #RAW #WWEDENVER pic.twitter.com/zZSwydmmi1

— Dnick237 (@Dnick237) September 25, 2018
Is the sign offensive? Does it champion hatred or promote bullying? Of course not. It is merely a fan expressing a not-exactly-uncommon opinion about Roman Reigns.
WWE is struggling to retain its audience as it is and this latest move only further reinforces that the company does not care about the opinions of its fans.
Removing free speech is bad, whether the message conflicts with the fantastical company quasi-reality or not. But then, we shouldn't be surprised that WWE is willing to quell free speech given some of the company they have been keeping lately.
What do you think of WWE's decision to remove fan signs? Let us know in the comments below or on Twitter and Discord.