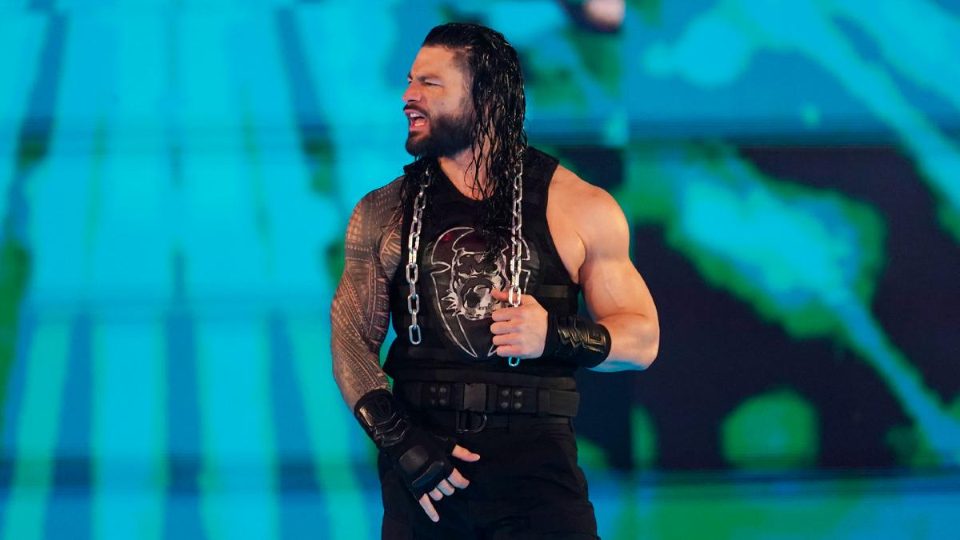 Some have speculated that Roman Reigns may have backstage heat with WWE higher-ups after he pulled out of WrestleMania 36 and subsequent TV to protect himself and his family. As a result of his two battles with Leukemia, the most recent of which ended just over a year ago, Roman has a compromised immune system and is at a higher risk of contracting COVID-19.
Not only that, but Roman Reigns' wife is expecting twins for the second time, so the reasons Roman didn't want to wrestle on TV during the crisis are increasingly apparent and understandable.
The rumors of Roman having heat backstage within the company emerged when people began to notice that WWE has not mentioned Roman Reigns on TV since WrestleMania 36. However, now not only is WWE not mentioned Reigns on TV, but they are also editing him out of clips that they show on TV.
Last night on Raw, WWE showed the awesome Seth Rollins Money in the Bank cash-in at WrestleMania 31. For those that don't know, Seth cashed-in his briefcase during the Brock Lesnar and Roman Reigns main event match. Seth would go on to pin Reigns and walk out as WWE Champion.
However, in the clip WWE showed on Raw last night, it makes it seem like Seth cashed-in on Brock, as Roman Reigns was edited out of the video. At this time, there is no explanation for why WWE did this, so many have speculated it is because Roman Reigns has garnered some pretty serious backstage heat.
They literally edit out #SethRollins pinning #RomanReigns at Wrestlemania 31 for the WWE Championship wtf?! #RAW pic.twitter.com/5IGPJ1xPRo

— Juanito's Wrestling Vlog & MORE (@juanitosvlog) May 5, 2020
Of course, stay tuned to WrestleTalk.com for the latest on this situation.