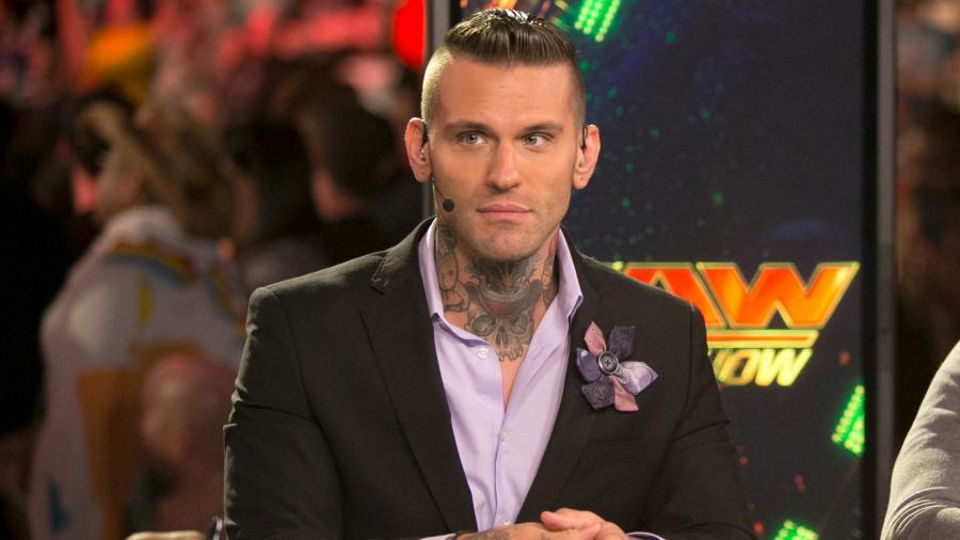 A WWE Hall of Famer has praised Corey Graves, explaining why the commentator is so valuable to WWE weekly programming.
Corey Graves has been commentating on the WWE roster since 2016. According to Arn Anderson, Graves is one of the best talents that WWE currently have access to.
On his ARN podcast, Anderson commented on Graves wide appeal. Noting that he can entertain "smart" fans and casual watchers alike, Anderson pointed out that Graves offers WWE the best of both worlds.
A big fan of Graves' look, Anderson pointed out that his appearance alone is enough to intrigue channel flickers.
Here is the full quote:
"He obviously has the in-ring background, he has a cool look, it feels like he's 'inside baseball' enough and up on his stuff where 'smart fans' can enjoy his work, but even if you're a casual fan you can be into it and somehow, he checks Vince's boxes."

"I don't know these days cause I don't watch to be honest with you, but I know it brought a different element, a younger element," Arn says. "Just his appearance alone made you pay attention and he appealed to a younger crowd and I think you have to have a mix of different announcers that cover and check different boxes just like you have talent and Corey was a guy that was opinionated. I don't how much of those opinions were his own and those projected for him to have, but he fits in with that younger demographic and you're always wanting to grab that, that's for sure."
Between appearances behind the Smackdown commentary table, Corey Graves runs the popular WWE After The Bell podcast. Recent guests have included Bayley, Bobby Lashley and Apollo Crews.
Arn Anderson currently plays a key role in AEW. Signing with the company in December 2019, Anderson acts as Cody Rhodes' personal advisor.
Quote via @DominicDeAngelo of WrestleZone
What are your thoughts on the above story? Let us know in the comments on Twitter or Facebook.