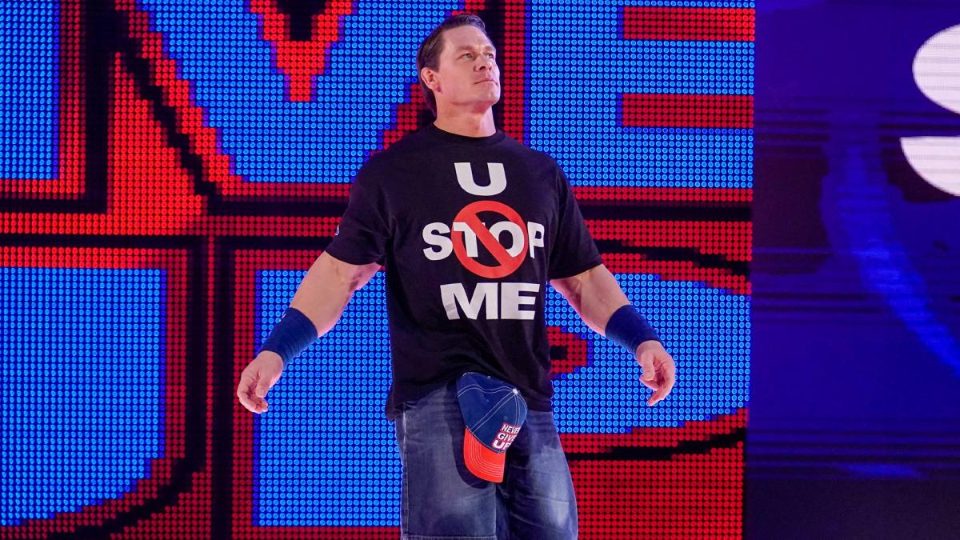 John Cena returned to WWE on the 02/27 episode of Friday Night SmackDown. As should be expected by this point, Cena cut a brilliant promo where he said he wouldn't be part of WrestleMania this year.
However, The Fiend Bray Wyatt then confronted Cena and challenged him to a match at the "show of shows". While the match is an exciting prospect, many fans were rather unhappy with how the match was made.
The day before he started his feud with Cena, The Fiend lost the Universal Championship to WCW icon Goldberg. Speaking to Wrestling Inc, WWE Hall of Famer Mick Foley said he wasn't a fan of the decision to have Wyatt lose the title:
"[Laughs] I wasn't happy with it, but The Fiend is not someone who needs a title to define him,"
Foley would then go on to explain that he feels that The Fiend doesn't need a title to feel important. This is something many fans brought up when WWE put Wyatt into the title picture back in 2019:
"I think in the future [The Fiend] does not need a title. He's an attraction in the same way as Roddy Piper never needed a title. I didn't care for the way it was taken off of him, but he's a guy who always lands on his feet. I think he'll come out of Mania just fine and he'll be a huge star for WWE for years to come. He's got The Mandible Claw! How could he not?"
Speaking of The Fiend and John Cena, Foley has speculated that WrestleManai 36 may be the last time we see "Big Match John" wrestle for WWE:
"It's gonna be very interesting and I think it adds another huge match as John Cena gave an impassioned promo and it leads me to believe this will be his final match. I would not be surprised to see The Fiend come out of Mania stronger than ever.
It would certainly be very interesting if The Fiend does retire John Cena at WrestleMania, and perhaps it will be a way for WWE to really put over The Fiend and give him some much-needed momentum.