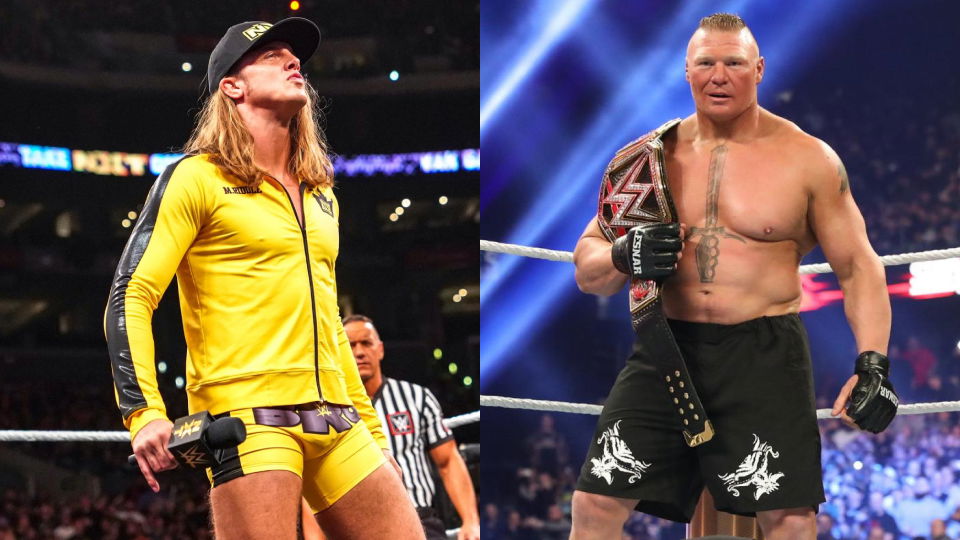 During the Royal Rumble pay-per-view, reports emerged implying that Brock Lesnar and Matt Riddle had a heated backstage altercation. During the exchange, Lesnar reportedly told Riddle that he has no intention of working with the NXT star.
This was followed by a report that stated that NXT wrestlers had been told in a meeting after the Royal Rumble to stop calling out main roster stars on social media unless they had been given permission by WWE higher-ups.
However, at a recent NXT Live Event, Matt Riddle called out Brock Lesnar after a match and promised to still be the one who will retire the WWE Champion.
During the passionate promo, Matt Riddle also alluded to being fired by UFC President Dana White before transitioning into wrestling.
During an NXT Live event in Las Vegas, Matt Riddle guaranteed that he will retire Brock Lesnar.#WWENXT #NXTLasVegas pic.twitter.com/huqWzAyq5E

— Chris Toplack (@christoplack) February 9, 2020
It was unclear whether WWE had given Riddle the go-ahead to call out Lesnar in the promo. However, Dave Meltzer is reporting that the company gave "The Original Bro" permission to cut a promo on Lesnar.
"Matt Riddle did a post-match promo after the NXT Las Vegas house show main event last night and talked about how he was fired by Dana White (they were at The Pearl, a building UFC often runs), how some people don't like him, and that he would be the guy who retires Brock Lesnar.  From what I'm told, NXT has given him permission to follow up on the Lesnar stuff."
It is believed that Vince McMahon never wants to tease a feud/match that he will be unable to put on at some point. This certainly indicates that WWE is keen on having Matt Riddle and Brock Lesnar have a match at some point.