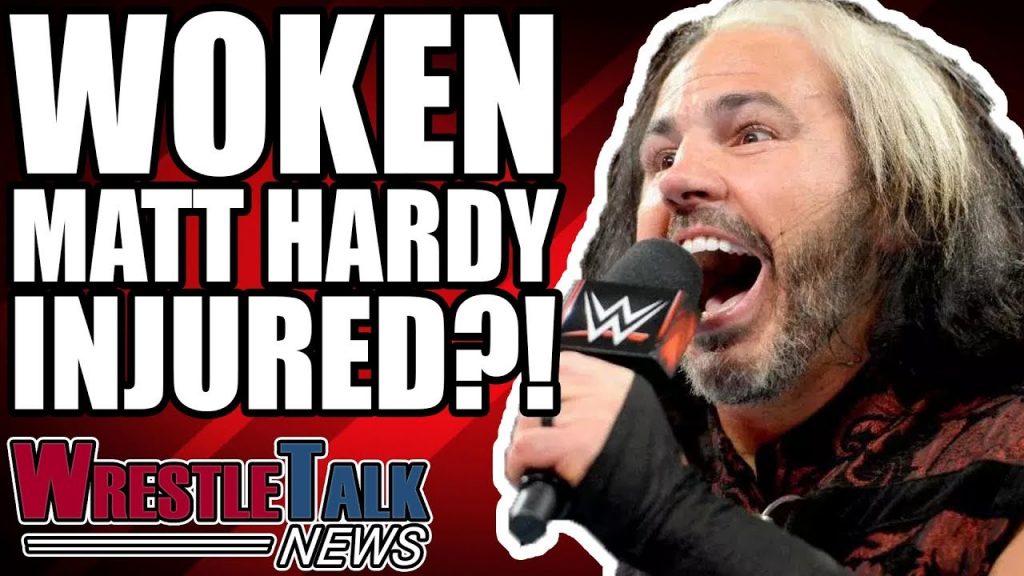 Vince McMahon Congratulates Kane
Kane has had a lot of ups and downs in his career, which were detailed in a tell-all book, but he's now got a new string to his demonic bow.
Hell, fire and politics took over Tennessee last week when Kane – under his real name Glen Jacobs, of course – was elected The Big Red Mayor of Knox County.
He may be the devil's favourite son, but a new interview with Sports Illustrated may suggest that he's Vince McMahon's favourite politician. Well, second favourite.
"He reached out to extend his congratulations. Vince wants all of us to do well, no matter what we're doing, because it reflects well on the company. On a personal level, between me and him, it's important to me that he is proud of me. He's done so much for me and for my family. He sent me a text that got me all choked up."
In quite a sweet little detail, Sports Illustrated note that Jacobs had to compose himself while saying that. Which is quite lovely, really. Maybe we've had this Katie Vick murderer wrong all this time.
Matt Hardy Retirement Update
Speaking of possibly being wrong, and last week Woken Matt Hardy sent out this cryptic tweet that seemed to possibly be teasing a retirement.
"To all that supported me in the independents & OMEGA. To the fans of Team Xtreme. To the Mattitude Followers. To the OUTSPOKEN fans who brought me back in 2005. To the people who backed me when I was REINCARNATED in pro wrestling. To the #WOKEN Warriors. THANK YOU."
While many used their jump to conclusion mat to assume this was Matt hanging up his wrestling boots, there appears to be another reason.
Dave Meltzer of Wrestling Observer reported that Hardy is in fact injured, and his tweets were to let his fans know that he won't be wrestling forever. Meltzer wrote:
"He is in pain, not terrible pain and will be undergoing new rehab treatment that he hopes will help. Everything as far as what he's doing is being played by ear."
Hardy himself tweeted a gif of him and his brother Jeff doing their top rope leg drop and splash combo saying:
"This maneuver was called EVENT OMEGA. And is most likely the reason that I've recently learned that my lower back & pelvis have started fusing together."
You could say that Matt is BROK.. although it's actually fused, so it's not really broken. Yeah, that joke doesn't really work. Shall we just move on?
NXT Moving To Fox Sports?
Dave Meltzer is also reporting in the latest Wrestling Observer Newsletter that there has been a lot of talk within Fox about their upcoming WWE programming.
The two companies signed a multi-billion dollar deal a couple of months ago, which will see Smackdown move from USA Network to Fox on October 19 2019. But as been previously noted by various journalists, while Fox have gained Smackdown, they've lost a large number of hours from UFC. Not only just the live fight nights, but their hype shows, pre and post shows and the hours of replays.
This is why there has been a lot of rumours of WWE moving NXT off the WWE Network and putting it on FS1 or FS2. Meltzer notes, however:
"Those involved in the process told us it wouldn't be happening. WWE is interested in keeping [NXT] as exclusive network property."
He does also add though that moving NXT to Fox would increase its brand awareness, which will in turn help live event ticket sales and merchandise – and it's more programming WWE can sell to Fox.
What has reportedly been more concretely discussed is the idea of doing pre and post shows for every episode of Smackdown on their new Friday time slot. Meltzer and Richard Deitsch of The Athletic also report that there has been the idea of doing a studio show similar to UFC Tonight which could air on Wednesdays.
The possible downside for this though is that FS1 and shows like UFC Tonight are supposed to be rooted in real journalism – real enough for Fox anyway – and UFC Tonight would report on fighter pay and current lawsuits, which WWE aren't likely going to do. Deitsch is also reporting that on-air talent would be hired by Fox rather than WWE, but there likely would be some kind of approval from Vince McMahon and co. Meltzer concludes:
"Those at Fox have said there are no announcements planned right now regarding any new programming and those involved in those deals have said the original Fox deal as far as in-ring wrestling programming goes only involved Smackdown and there was no talk of any other wrestling."