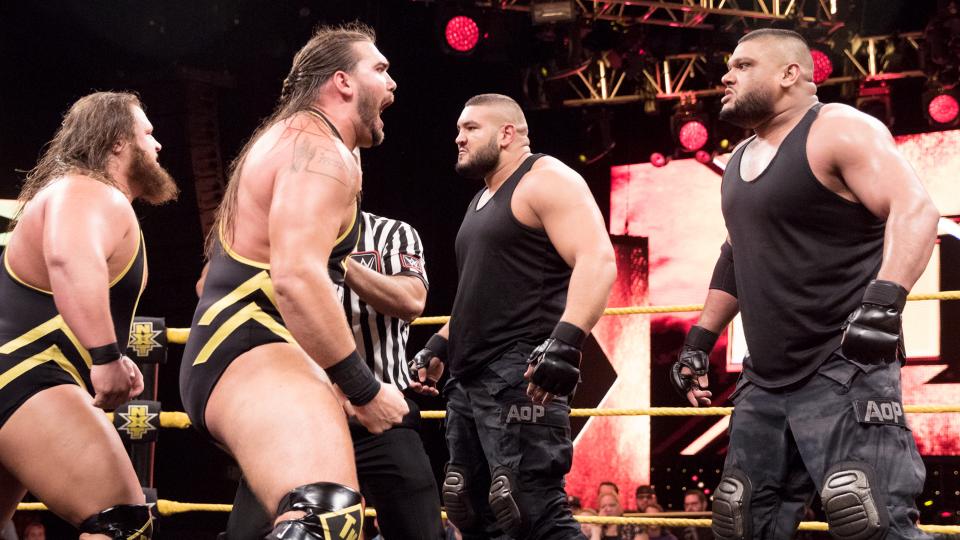 Tag team wrestling could be about to make a big comeback in WWE,  according to Dave Meltzer on Wrestling Observer Radio.
The respected industry scribe noted that Vince McMahon is planning on paying some long overdue attention to the struggling tag division, hence the recent debut of Heavy Machinery and the reuniting of Curt Hawkins and Zack Ryder on Raw.
Although the state of the tag division was one of the reasons cited by The Revival when they asked for their WWE releases last week, this change of mindset does not appear to be in any way related to that.
Rather it is a response to AEW, which has been widely reported as planning to focus on tag wrestling due to the Young Bucks heading up that division.
Tag team wrestling was long considered an art form in and of itself during the heyday of doubles action in the 1980s, when several of the top stars in major promotions (such as The Road Warriors, Midnight Express, The Steiners, etc) were tag wrestlers.
Tag wrestling became less of a focus in WWE in the early 90s and struggled along unloved until a revival brought about by the Dudleys, Edge & Christian and the Hardy Boyz in the Attitude Era and the SmackDown Six in 2002.
There have been some top teams since but the division on the whole has dropped way down the pecking order. The lack of depth in the doubles ranks was further exposed when WWE split the brands again, leaving only a handful of teams on Raw and SmackDown.
Quite how WWE intends to reboot tag team wrestling remains to be seen. All of the teams in the world makes no difference if they are not pushed, presented and received as star acts and given television time that allows them to be featured in decent length matches.
Do you think WWE will stick at it with the planned tag wrestling reboot? Or will this be another short-lived idea like SmackDown's ranking list?