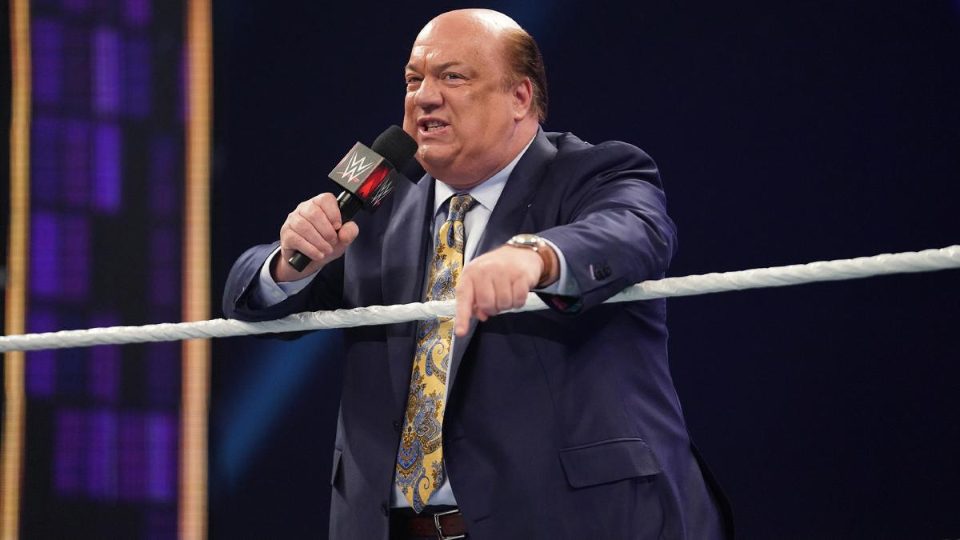 A WWE Raw star has discussed in a recent interview how the departure of former executive director Paul Heyman is affecting the dynamic backstage.
United States Champion Apollo Crews defends the title against MVP on Sunday at the Horror Show at Extreme Rules, and ahead of that spoke with Newsweek about Heyman.
Crews said:
"Since I've shown that I'm reliable, and trustworthy it doesn't necessarily matter too much so that helps me in that sense. I don't feel like it's going to work against me. Working with Heyman was fantastic. He was so hands-on with me and he helped me a lot. He was one of the main reasons for me getting this opportunity and I'm very thankful for everything he's done for me and helped me with.

"All I could do is look toward the future and I'm looking forward to working with Bruce [Prichard] as well. We're going to make magic together and I'm excited for what's to come and where I'm at right now. The company is seeing what I'm capable of after these past few months taking this opportunity and running with it.

"Every now and then I think about those [past] moments and it keeps me humble and hungry, knowing where I could have been and where I could have still been. And that's what drives me. Once you get complacent, that's where things shift and go in the wrong direction."
It's been well-documented that Paul Heyman was the primary mind behind pushing a lot of the young talent, such as Crews, Murphy and Aleister Black over more established names that we've already seen seem to be favoured by Vince McMahon and Bruce Prichard.
The USA Network was said to be in support of Heyman's idea to rebuild that he made clear would maybe take a couple of years, and the network was said to be pretty cheesed off about WWE removing him from the position.