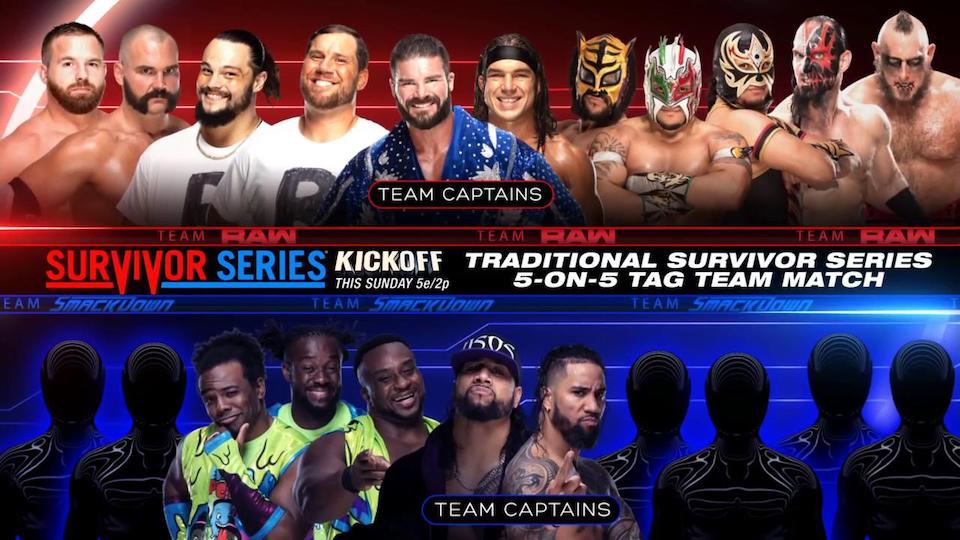 With just six days to go until Survivor Series, we're starting to get some last-minute clarity about who will participate in this year's annual event.
In a hastily re-scheduled battle royal following a brutal interruption from Braun Strowman at the start of the night, Bobby Roode and Chad Gable won the right to captain the tag teams representing Raw in the ten-on-ten elimination match. This honour presumably also came with the right to select the teams who will stand alongside them this Sunday.
Considering though that Raw could only muster six teams to compete in the battle royal, Roode and Gable's decision likely wouldn't be too difficult.
It ultimately turned out to be such an easy decision in fact that WWE didn't even bother wasting TV time on it. Immediately following the conclusion of the battle royal, the tag teams representing the red brand were announced on Twitter:
THIS SUNDAY: #RAW and #SDLive go head-to-head on #SurvivorSeries Kickoff in a MASSIVE 10-on-10 Traditional #SurvivorSeries Elimination Match captained by @REALBobbyRoode & @WWEGable on the red side, and The @WWEUsos for the blue brand! pic.twitter.com/IlD6jjDDYl

— WWE (@WWE) November 13, 2018
The one team not to make the cut was surprisingly Rhyno and Heath Slater. I use the term "surprisingly" rather incorrectly, as they were the first team to be eliminated in tonight's battle royal and are currently little more than jobbers. But that overlooks the fact that they were not only the inaugural SmackDown Live tag team champions, but also defeated the Usos on the path to the gold.
So if anyone could provide Raw with that crucial psychological edge over the competition come Survivor Series, it would be Slater and Rhyno. Or at least they could be tossed around for a bit before getting eliminated.
What do you make of the Raw Survivor Series team? Share your thoughts in the comments below. Give us a follow on Twitter, and join us for a chat on Discord.