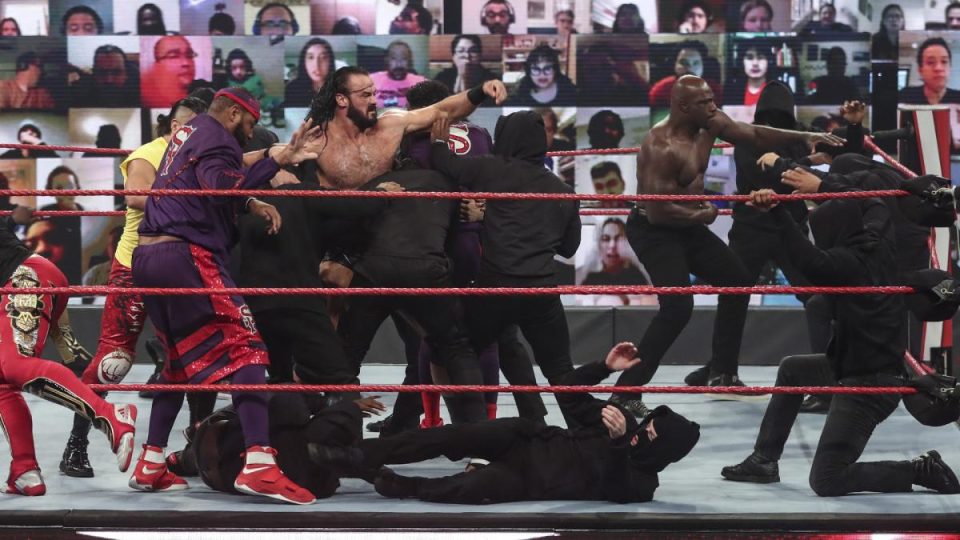 The official viewership numbers for the September 21, 2020 episode of WWE Monday Night Raw on the USA Network have been revealed.
As per Showbuzz Daily, the show drew an average of 1.667 million viewers, which is down from last week's 1.689 million.
In the important 18-49 demographic, the show stayed level with last week with a rating of 0.49.
Here's the hourly breakdown over viewers with the 18-49 rating in brackets:
Hour 1 – 1.746 million (0.51)
Hour 2 – 1.692 million (0.50)
Hour 3 – 1.565 million (0.48)
There wasn't really much advertised that would draw for this week's show. There was a Drew McIntyre vs Keith Lee rematch, a three-way tag #1 contender match, and Braun Strowman vs Dabba-Kato in Raw Underground.
The fact that next week will be a post pay-per-view episode may be the only thing that prevents it from being a record low depending how the pay-per-view goes. If it wasn't, after how bad last night's show was, a record low would not have been surprising at all for next week.