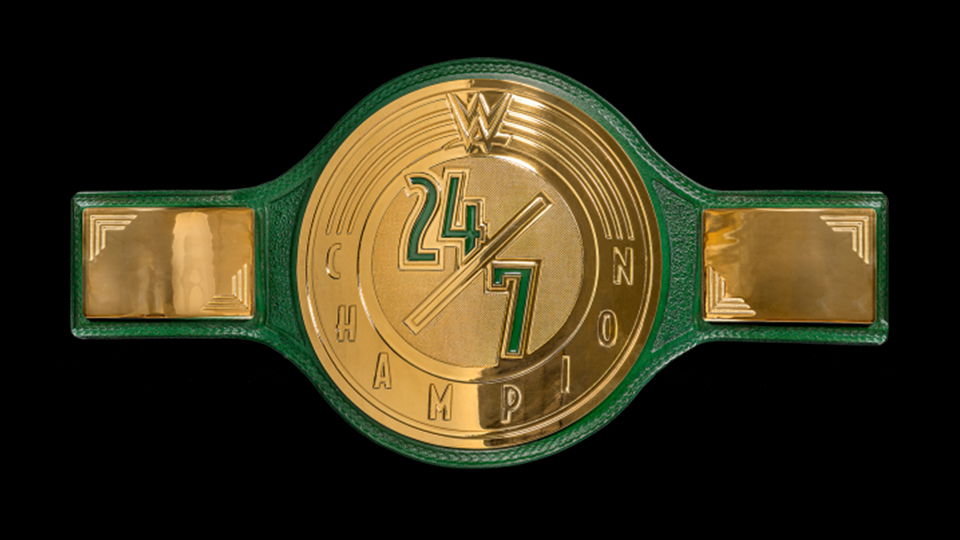 Who'd have thought that the WWE 24/7 Championship would become one of the most over things in the company?
Videos of title changes from weddings, airport runways and golf courses are amassing some serious viewing numbers online and the stars battling for the title are putting in some of the best creative work currently in WWE.
So of course, it wasn't going to be long before WWE tried to make even more money out of it. Two t-shirt designs have now been released, and as you can see, they clearly asked someone without an imagination to design them.
Happy Stomping Grounds day!! ..https://t.co/0ui0nWB7zj has some good sales.

Buy one tee get 1 for a dollar.

And up to 50 percent off Championship belts and side plates.

Exclusions apply.

Also these 24/7 shirts were just released!! The most popular title in WWE lol. pic.twitter.com/Amtr4QzUCI

— Manuel Laboy (NERDLINKS) (@Laboytv) June 23, 2019

It's my birthday next weekend and I can tell you I definitely haven't put it on my list, but perhaps R-Truth will come to my party and I can pin him there.