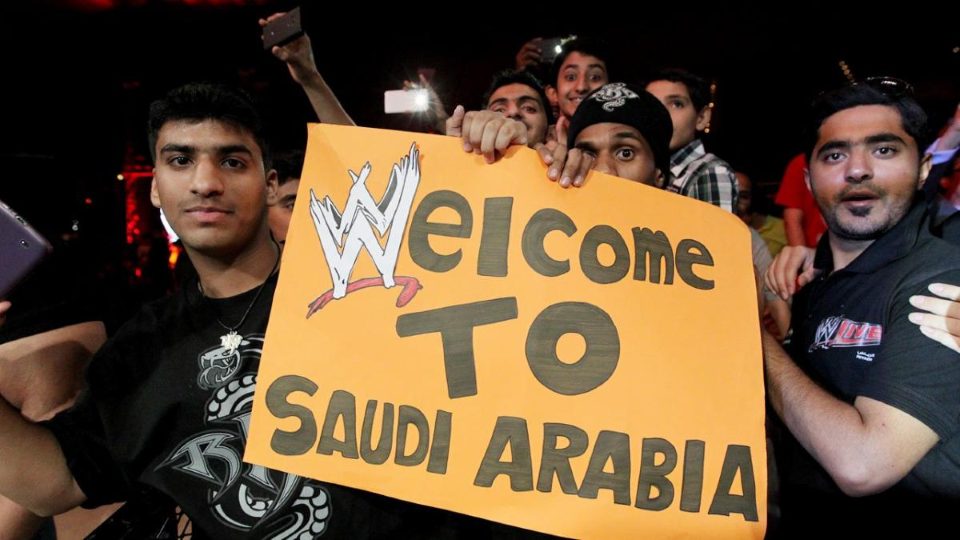 Details have come to light regarding WWE's next venture to Saudi Arabia following last Thursday's Super ShowDown event in Riyadh.
PWInsider reports that, while a concrete date isn't set, it looks like it will be late October-early November that WWE is back in the Kingdom.
This would make sense as in 2018 the second Saudi event of the year was on November 2 and in 2019 it was October 31.
A perhaps more interesting note is that there were originally plans for it to be held on August 20 this year in Jeddah, but that was nixed because of the close proximity to August 23's SummerSlam event, as well as the fact it would be really bloody hot.
Being in Saudi Arabia is controversial enough to begin with, but the shows always seem to come packed with even more than that.
The latest visit, February 27's Super ShowDown, will be remembered for the divisive decision to have Goldberg defeat "The Fiend" Bray Wyatt for the Universal Championship.
Crown Jewel 2019 last October had the travel disaster, and Super ShowDown 2019 last June held the infamous Goldberg vs. Undertaker match. Despite often being branded as pointless, there always seems to be a big story, or multiple, coming out of them.
There is of course the matter of the biggest hype point going into it to think about too… Who's Mansoor going to beat this time?