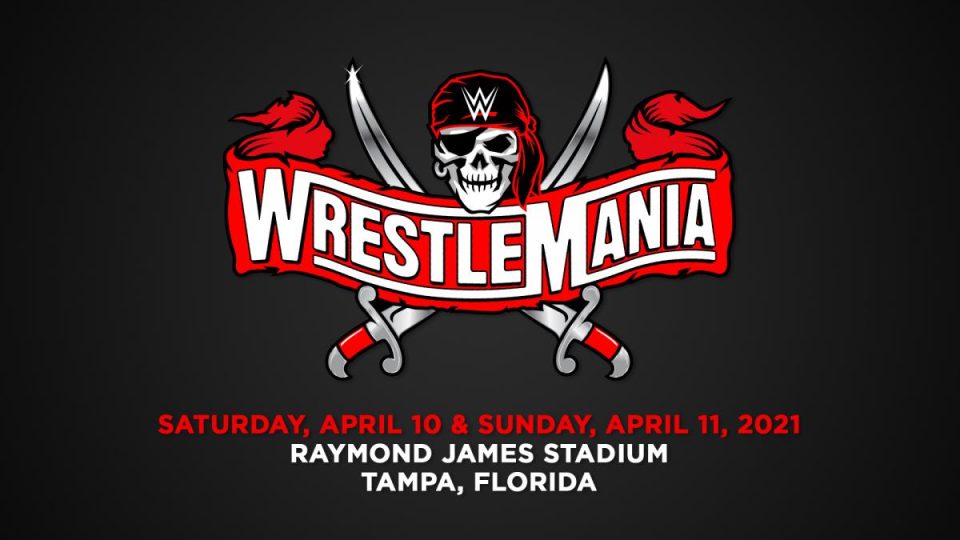 When the pandemic forced WrestleMania to the Performance Center last year, we missed out on Kevin Owens jumping off a pirate ship.
Now, Owens has said he wants to make it happen this year. WrestleMania 37 will take place in Tampa and the stadium features a pirate ship as it is the home of the Tampa Bay Buccaneers. Here is the quote from Owens' interview with Fox Sports where he was asked about doing the stunt:
"I want to do it. I can't promise people that I'm going to do it because, you know, circumstances and whatever. But, I can promise everybody that I'm gonna try as much as possible to do it!

I'll do my best. I'll annoy anybody I can. I will get into anyone's ear I possibly can. I will literally do everything in my power to get to the point where I can jump off that ship.

But, even climbing up the ship, like, it's already ready in my head. How I'm going to get up there, everything. I studied it. I did my research before I made that claim last year. So, I'm ready for it this year."
Kevin Owens made the most of his match with Seth Rollins at WrestleMania 36. Instead of jumping off a ship he jumped off the WrestleMania sign.
What are your thoughts on the above story? Let us know in the comments on Twitter or Facebook.