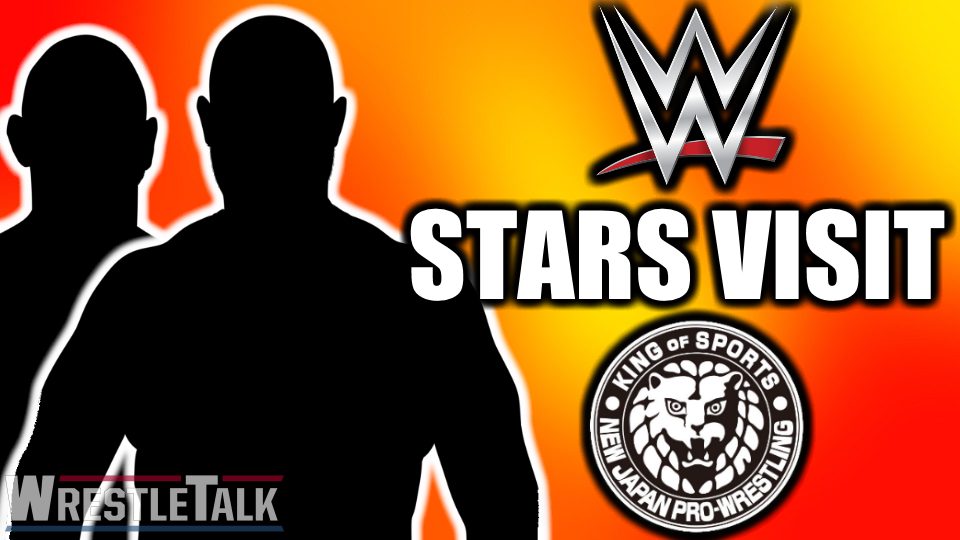 It seems there has been a decent relationship between WWE and NJPW recently, with the most notable example being the Elite taking on the New Day at E3.
But it's not only Big E, Kingston and Woods who are engaging with performers from New Japan, as WWE agent Tyson Kidd and current performers Luke Gallows and Karl Anderson visited NJPW's dojo recently.
懐かしい奴らがやって来たわず‼️元新日本、現WWE。かつての敵であるマシンガン&ギャローズ、そしてスタンピートキッド。奴等とは正に死闘を繰り返してきた❗️今はノーサイド。懐かしすぎて泣きそうになっちまったッ笑?⭐️? pic.twitter.com/jbVXi4QqSv

— 真壁 刀義 (@GBH_makabe) June 29, 2018
The above tweet from former IWGP Heavyweight Champion Togi Makabe translates as the following according to Twitter:
The old guys are not ‼ the new Japan, the current WWE. The former enemy is machine gun & gallows, and Stampeat Kid. They have repeated the mortal combat with them ❗ now no side. I was too nostalgic to cry lol ?⭐?
No, I don't know either.
Gallows and Anderson are three-time IWGP Tag Team Champions, with their reigns coming in 2014 and 2015 when they were part of the Bullet Club.
https://www.youtube.com/watch?v=6NwSDD0_y58
Kidd also wrestled for New Japan, over a three year period of 2002-2005.
Do you think this hints at more collaboration between WWE and NJPW? Let us know in the comments below or on Twitter here. You can also join us on Discord to chat with Oli, Luke, the magazine team, the website writers and each other here!