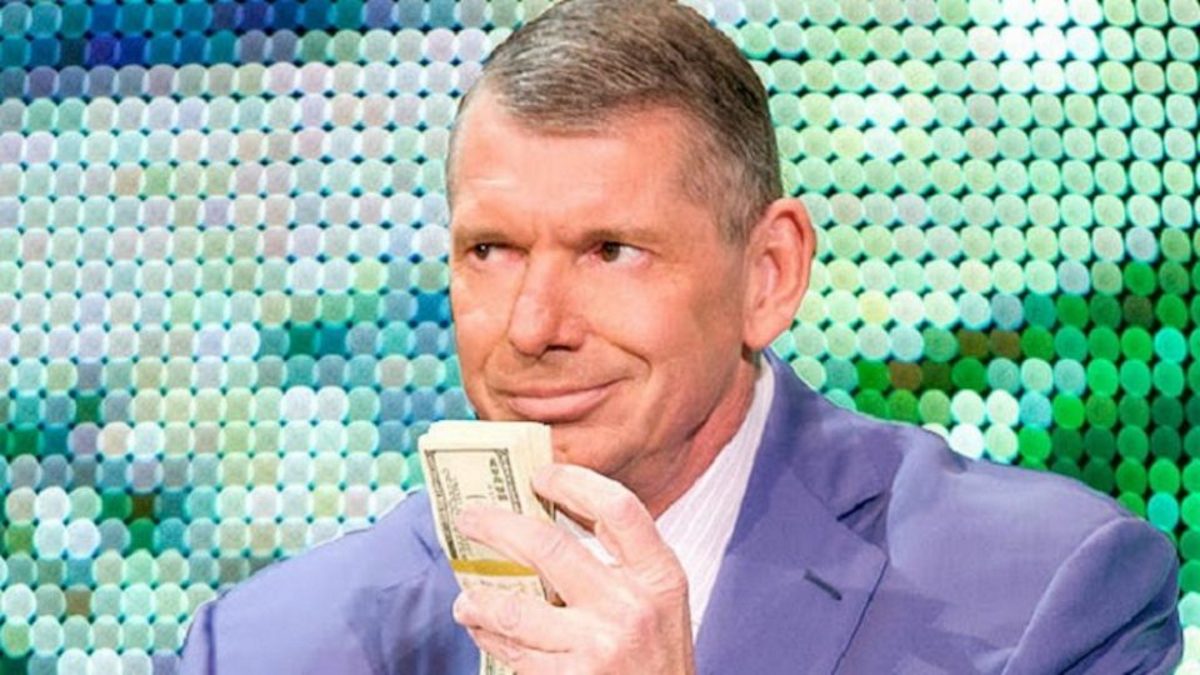 The name behind an iconic heel turn pitch that received Vince McMahon's approval during WWE's Attitude Era has been revealed.
Now a play-by-play announcer for NJPW, Kevin Kelly worked for WWE between 1996 and 2003 as an interviewer and was involved in many of the high profile segments during the Attitude Era.
During a virtual signing for 80's Wrestling, Kelly would reveal his involvement in the story of Mick Foley's Dude Love turning heel on Stone Cold Steve Austin in 1998, saying:
"It was April '98, it was right after (Steve) Austin had won the title from Shawn (Michaels) at WrestleMania. Then, a couple of weeks, Vince (McMahon) had been doing the corporate champion thing, and (Vince) Russo was like, 'I'm having writer's block. I can't come up with something. Let's go eat lunch and we'll talk about it. We'll figure something out.'
"So we went to A&W Root Beer at the Stamford mall and he's like, 'We gotta get to Mick Foley as Dude Love turning heel because it's gonna be Dude versus Austin at the pay-per-view' and I was just like, I was having this image of Steve really being annoyed at Vince McMahon for wearing the belt down to the ring, instead of presenting the belt to the new champion.
"That'd always been a time-honored tradition. But this time, he wears it around his waist like a cocky asshole and that would really annoy Steve Austin, and then I could hear the promo, Steve saying, 'You keep talking about the corporate champion, you keep talking about the way you want the champion to be presented. You're probably prancing around in your living room in your underpants with the belt around your waist saying, look at me Linda, I'm the corporate champion, I'm the corporate champion and that gives Steve Austin a hell of an idea. What you think is the corporate champion actually is you Vince McMahon. So tonight, I'm gonna give you an opportunity to become the corporate champion and we can do this the easy way or the hard way. The easy way is you meet me in this ring later tonight for the WWF Championship or the hard way is I kick your ass right here, right now,' and Russo's like, 'Well yeah, that's it' and I said, 'Yeah, and when the time is right, here comes Dude, woah brothers, peace and love, peace and love, kabong and we're off to the races.'
"Steve wins by DQ but who cares? It gets them where they wanna be, and he's like, 'Well I'll try it' and he went upstairs, pitched it to Vince, came back downstairs in 15 minutes.
"I thought he threw him out of the office. He said, 'No, that's it. That's what we're doing…' It was neat then to see when you come up with something and then you see it. The creative part is pretty cool."
Dude Love and Stone Cold Steve Austin debuted as a tag team, much to Austin's bewilderment, on the April 14 1997 episode of WWE Raw.
Footage from their tag-team debut can be seen below this news story.
Transcript from Post Wrestling.
If you want to stay fully updated on all the latest wrestling news, click the red bell in the bottom right of your screen to receive notifications from WrestleTalk.com straight to your device!