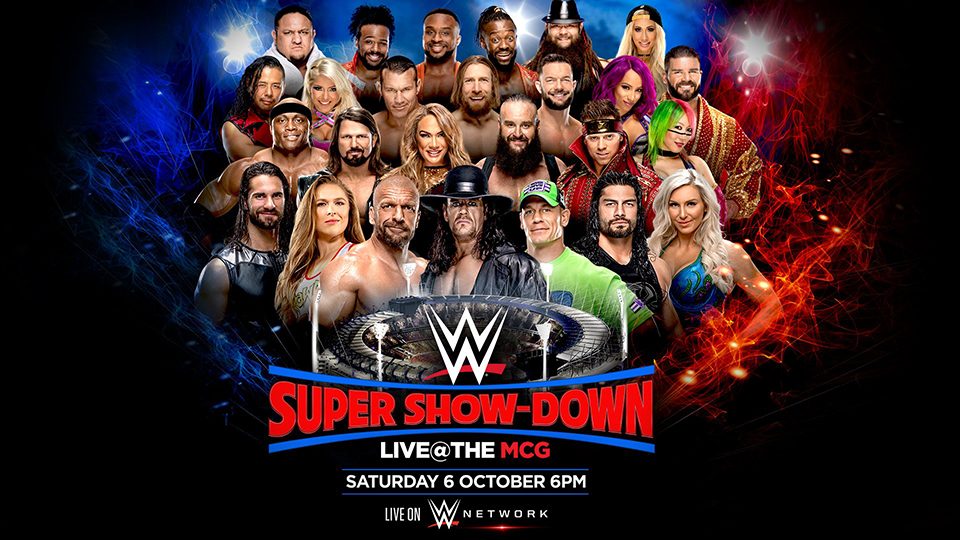 Well, this shouldn't come as much of a shock at this point, but the WWE Super Show-Down pay-per-view event will run for a minimum of five hours, according to the WWE Network programming guide, as it will run from 5am Eastern until 10am Eastern.
After all, it's very important that matches like Naomi & Asuka vs. The IIconics get a good length (or just exist in general).
What many are billing as just another 'glorified house show' takes place on Saturday, October 6, 2018 at the Melbourne Cricket Ground (MCG) in Melbourne, Australia, and will stream live on the WWE Network. Both Raw and SmackDown brands will be featured.
The reasoning behind WWE's obsession with running long shows is revealed on Wrestling Observer Live, as Bryan Alvarez recently stated the motive behind the company's actions:
"One of the corporate reasons for longer shows is because they love to go on [investor calls] and say 'the WWE Network was viewed for more time this month.' How do you make sure people are watching more WWE Network than ever? You make the shows longer. That's what they're doing."
10 matches are currently confirmed for the event, with Triple H vs. The Undertaker for the 'last time ever' being the headliner.
It is also worth noting that there is not time slot allocated to a pre-show, meaning the five hours will cover the full event.
How do you feel about the Super Show-Down being five hours long? Let us know your comments below or Twitter or on Discord.