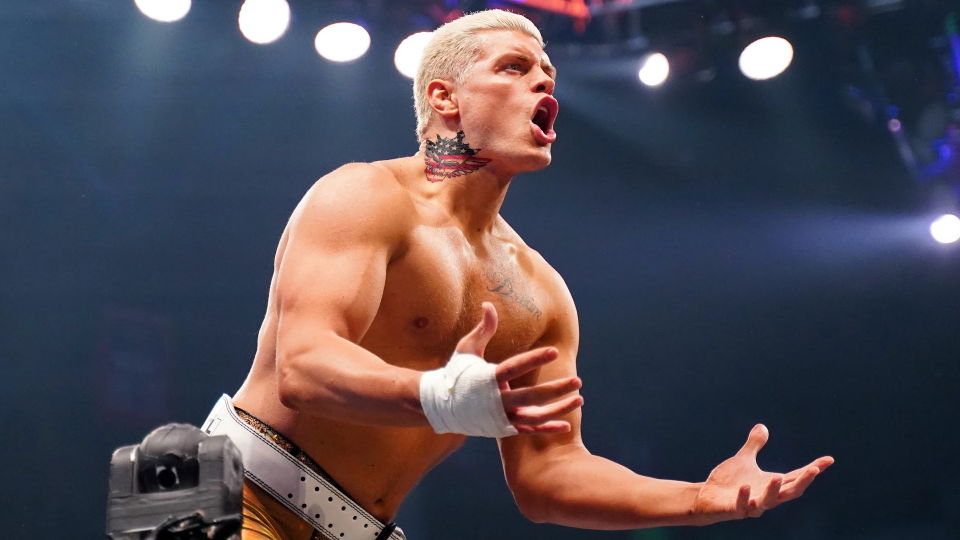 It looks like WWE is set to oppose Cody on a few trademarks he applied for previously, namely matches and concepts his father Dusty Rhodes invented.
The list of terms that Cody filed previously for is:
SuperBrawl
Slamboree
The Match Beyond
Bash at the Beach
Dusty Rhodes
The American Nightmare
The Prince of Wrestling
Bunkhouse Stampede
Battlebowl
The American Dream
Cody has stated that he wanted to secure the above trademarks to protect the intellectual properties that his father invented, and all benefits would go to his mother.
WWE has now applied for, and been granted, a 90-day extension to oppose the SuperBrawl and Slamboree filings, which gives the company until July 22.
The reason the extension was requested, according to WrestlingNews.co, is because "the potential opposer needs additional time to investigate the claim".
WWE reportedly won't be opposing the Dusty Rhodes trademark. WrestleTalk.com will keep you updated with any further developments.