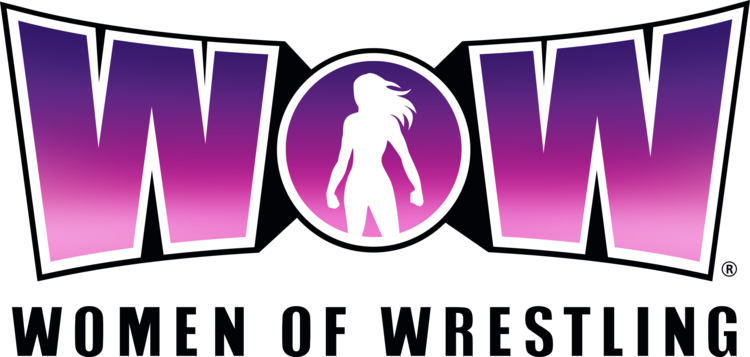 Psycho Sister, Fury (accompanied by Razor and Mezmeriah) vs. Fire
Our opening match featured Fire (Kiera Hogan) vs. Fury.  The Psycho Sisters are big players in the Tag Team Series, but his was Fury's chance to show how she would do in 1 on 1 competition.
Early on in the match, we saw a lot of old school heel tactics from The Psycho Sisters.  They distracted the ref several times so other members could get involved.
Who was rooting for Fire @HoganKnowsBest3 last night?! Show of hands!!! ???#WOWSuperheroes pic.twitter.com/NtWNEUf3pu

— WOW (@wowsuperheroes) October 6, 2019
However, the money in this match was the comeback from Fire. She has that little something that gets the crowd going when she is overcoming the odds.
Fire picks up the victory in this match, but the action didn't end there.  The Psycho Sisters beat down Fire after the match.
Adrenaline comes out to make the save.  Adrenaline and Fire announce they are a tag team and will be entering the tag team series.
IRL, Diamante (Adrenaline) and Hogan (Fire) are in a relationship with each other.  One would have to assume they have good chemistry as a team.
WOW should push the duo far in this tournament.  For me, they have the most excitement surrounding them so far in Season 2, outside of Tessa Blanchard.
---
Siren The Voodoo Doll (accompanied by Holidead) vs. Chantilly Chella (accompanied by Sassy Massy)
In another match up of tag team wrestlers involved in singles matches, Siren faced off against Chella w/ Sassy Massy.  Siren abducted Aussie Princess last week and apparently burned her bamboo stick bundle.
Chella didn't want to end up being kidnapped. So, she went to the back to get Sassy Massy as back up.
Who watched this match?! ?? @WOW_Voodoo @WHolidead vs. @wow_chantilly ? #WOWSuperheroes pic.twitter.com/NdGi5XT2ho

— WOW (@wowsuperheroes) October 7, 2019
Massy didn't do her a ton of good as Siren picked up the win.  On a positive though, Chella was not abducted by the Voodoo Doll.
This match was pretty straight forward.  It wasn't the best match I've ever seen, but far from the worst.
The end goal here is to get Siren over as an evil mastermind.  I believe we'll see these two teams wrestle again.
---
The Fabulous Lana Star and The Lioness vs. Jessie Jones and Amber O'Neal
In a match that was set up a few weeks ago, Lana Star and her new protege, The Lioness, took on Jessie Jones and the former Beverly Hills Babe, now known by her original name, Amber O'Neal.
O'Neal was dropped to the curb by Star.  Star brought her in to win the title, but she was unable to defeat Tessa Blanchard.  Star being the ultimate gold digger went out and found someone younger and better. At least, that is what she claims.
The Fabulous @wow_lanastar entered the WOW Tag Team Championship Series with her newly selected partner @WOW_TheLioness But the two had to face veterans @Wow_JessieJones and @amberoneal1 ?? #WOWSuperheroes pic.twitter.com/SpaSuV5qjU

— WOW (@wowsuperheroes) October 8, 2019
After the breakup, Jessie Jones helped O'Neal go back to her roots. O'Neal is a North Carolinian and is now sporting a more redneck style in the ring.
The two veterans worked over the youngster until they were able to get Star in the ring.  They beat Star pretty quickly and are now in the Tag Team Series.
It seems as if they may be known as Grits and Glamour.  At least, it's not the Boss and Hug Connection.
The booking and crowd in this match was a little weird to me.  You would think the story would be that O'Neal has learned from her past and is now a face after the big heel Star turned on her.
This seems like a simple redemption story.  Problem is though, Jones is very much a heel and booed heavily by the crowd.  The crowd didn't know who to cheer for in this match, but mostly just booed Jones.
I'm never a fan of heel vs. heel stories.  Hopefully, this was just a short transitional story to get O'Neal teaming with Jones and Lioness involved with Star.  We shall see.
---
Main Event – Jungle Grrrl vs. The Beast
Jungle Grrrl actually started the show with a passionate promo about how long she's been doing this wrestling thing.  She has gone full heel since last weeks turn on The Beast.
The promo included a shot at the attitude era divas.  She basically said she was diving off ladders when the other girls were wrestling in bikinis.
Jungle Grrrl also claims she works harder on herself than anyone else. You can't argue with the fact she keeps herself in great shape.  However, The Beast and Tessa Blanchard are also in fantastic shape.
Who watched our latest episode's Dream Match between @wow_thebeast and @wow_junglegrrrl ?! ???#WOWSuperheroes pic.twitter.com/ZQn9ZJPOAu

— WOW (@wowsuperheroes) October 9, 2019
The match was pretty short.  Both ladies hit some nice moves.  The Beast opened with a big spear.  Jungle Grrrl hit a great missile dropkick.
Aside from feuding with each other, they both are fighting for a shot at Tessa Blanchard's WOW Championship.
The end came with a ref spot. The Beast took out the ref with a spear.  Jungle Grrrl then hit a suplex and got the 3 count.  Of course, there was no ref to count it.
Out comes Tessa Blanchard.  She wipes out Jungle Grrrl with a briefcase.  The Beast looked dazed and confused.  The show ended with the two in the ring.
We still don't have a clear challenger for the title.  Seems like we're headed for a 3-way for the championship
---
Final Take:
When you watch WOW, you have to have a different lens on.  WOW is not like any other wrestling show on currently. It's campy, over the top, and fun.
When you look at the roster, it has a handful of really great wrestlers on it.  It also has some who are pretty green.
The question will be can they create stars and storylines people want to tune into.  Tessa Blanchard is an absolute star in any company she steps into.  However, she sticks out a bit in WOW.
In this case, sticking out isn't necessarily a good thing.  She's described as a Born Legend being the offspring of Tully Blanchard.  This is very much a realistic character.
Fans were left with so many questions after this surprise ending with @Tess_Blanchard attaching @wow_junglegrrrl ! Thoughts? #WOWSuperheroes #IsItSaturdayYet pic.twitter.com/mbNqUQ6Qso

— WOW (@wowsuperheroes) October 9, 2019
It's hard to then see her on the same camera and in the same world with VooDoo Queens, Psychos, Lionesses, Aussie Princesses, Beasts, and Reptiles.
The rest of the roster is very much driven by these fictional characters.  Having a Voodoo Queen abduct an aboriginal princess and burn up her magic sticks contrasts so much to this serious Blanchard character.  It's hard to bring the two worlds together.
When you have The Fiend, everyone, including him knows he's got an alternate ego.  However, these WOW characters are presented in a way to accept they are full time, real personas.  They need to figure out a way to strike a better balance.
Otherwise, they have been producing quality wrestling matches and well booked, if a bit simple, storylines.  It's definitely worth a watch.