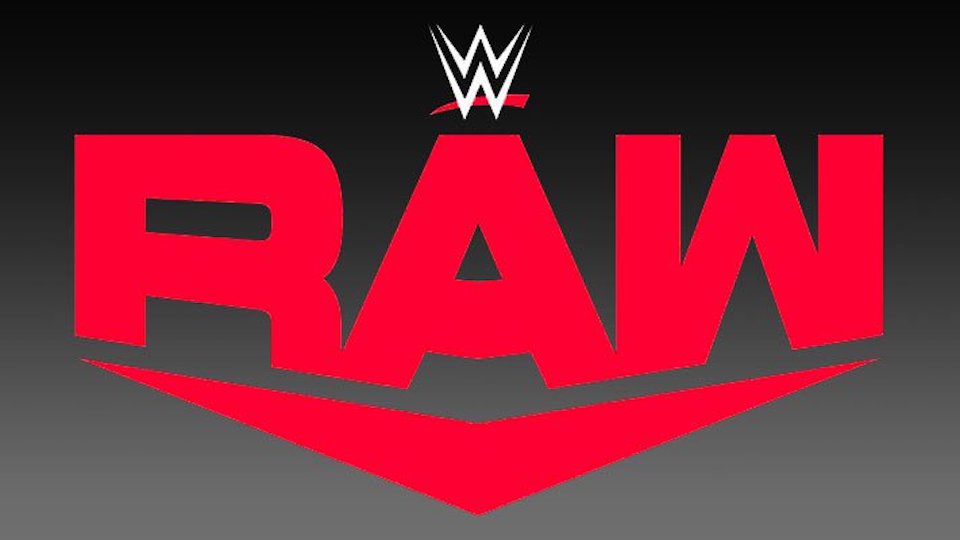 Happy Monday, SWAFT Nation!
As they would frequently remind us on the broadcast, there was a risk of Raw not making it to air as Utah was hit with severe winter weather.  You wouldn't be able to tell, however, as the WWE Universe had solid televised attendance.
Monday Night Raw reviews are back in the written form here on WrestleTalk.  As we didn't have a review last week, here is a tweet that gives you all the backstory you need to know:
We're still reeling.#RAW @RandyOrton pic.twitter.com/4tZ0akHZFt

— WWE Universe (@WWEUniverse) February 4, 2020
Now that the heartbreak is out of the way, let's take a look at the February 03 episode of Monday Night Raw.
---
Best of Monday Night Raw
Are You Feeling, Randy?
.@RandyOrton will address his ruthless attack on @EdgeRatedR at the start of tonight's #Raw at 8 p.m. ET!https://t.co/HXm2EHxeTR

— WWE (@WWE) February 3, 2020
Randy Orton opens the show by coming out to 'explain his actions,' as advertised.  Orton is able to generate severe heat, causing the crowd to boo throughout his appearance.  It's beautiful to see Randy just sit in ring and absorb the reception, instead of trying to give his way through a promo. Unable to complete a full sentence he just says "I can't do this" and walks out of the arena with a bevy of boos following him.
"I can't do this." @RandyOrton leaves the WWE Universe without an explanation for his savage attack on @EdgeRatedR. #RAW pic.twitter.com/xkwysFO3et

— WWE (@WWE) February 4, 2020
This segment showed the magic of a well-booked heel.  The crowd's reaction to Orton was consistent and intense, providing an organic atmosphere of dissent that firmly established Randy's role.
Fight, Owens, Fight
Tonight also had a six-man tag-team elimination match that teamed Kevin Owens with The Viking Raiders.  Since he had a match later that night for the number one contendership, Seth merely accompanied his disciples of Buddy Murphy and the Authors of Pain to the ring.  During the match, Ivar throws himself into an LED panel causing it to short and injure himself.  KO, being a good partner, goes to check on Ivar only to allow Erik to be pinned by Buddy Murphy.  When we come back from commercial, Ivar has been led away and it is a 3-on-1 advantage in favor of the disciples.
With @Ivar_WWE unable to continue, @FightOwensFight has to go this alone…

Best of luck, KO. #RAW pic.twitter.com/xg8Gbhax0o

— WWE Universe (@WWEUniverse) February 4, 2020
KO fought valiantly, and was able to eliminate both Buddy Murphy and Akam in quick fashion.  Unfortunately, a distraction from Seth Rollins allowed Rezar to deliver a pair of spinebusters and walk away with the victory for The Disciples.  However, after the match, Owens gets a standing ovation from the crowd for an absolute ace performance.
Yas, Queen
In continuing with the aftermath of the Royal Rumble, Charlotte was set to announce whom she would be challenging at WrestleMania.  As she talked about having beaten Becky and Bayley previously and having held the Smackdown and Raw Women's championships multiple times, the crowd clamored for Rhea Ripley.  Apparently this crowd was clairvoyant as Rhea came out and appealed to Charlotte's fatal flaw: pride.
.@RheaRipley_WWE arrives on #RAW to call out #TheQueen @MsCharlotteWWE. ? pic.twitter.com/QENjAEKGRs

— WWE (@WWE) February 4, 2020
Though Charlotte leaves the match, it is revealed later that Charlotte will be at NXT Wednesday to answer Rhea's challenge.
Deal With It
Asuka was scheduled into a match with Natalya for…reasons.  It should be obvious with two of the best workers in the women's division having a match on TV, it was good.  Asuka got a win with the Asuka Lock following a distraction by Kairi Sane, and immediately launched into a promo challenging Becky to a rematch.
CHALLENGE ACCEPTED!@BeckyLynchWWE accepts @WWEAsuka challenge for a #RAW #WomensChampionship rematch! pic.twitter.com/CrLcjibclA

— WWE (@WWE) February 4, 2020
The Man entered with an undeniable swagger while sporting Deal With It shades and was quick to accept Asuka's challenge.  Becky declared that beating Asuka gave her super powers and she looks forward to doing it again, and even mocked Sane on her way to the back.  The rematch is set for next week and I'm personally curious if this will lead to Becky hoist by her own petard.
Main Event Magic
| TONIGHT on #Raw! |@KingRicochet, @WWERollins and @fightbobby will square off for a #WWETitle opportunity at #WWESSD.https://t.co/ftNlNYmEHt

— WWE (@WWE) February 3, 2020
As the next Saudi show comes around, there is a number one contender match set for the main event of tonight's Raw to challenge for Brock Lesnar's WWE Champoinship.  Seth delivers a brilliant promo citing the fans hypocrisy in not celebrating his rise as the Monday Night Messiah.  This promo made me wonder why Seth is ever a babyface when his heel persona and delivery is so natural.
The match itself is a great showing, though early on Bobby Lashley is out of the picture and the story focuses on Ricochet and Seth.  The Disciples make their way to the ring to capitalize on the No DQ stipulation, but KO and Erik return to clear the ring.  After Seth gets tossed over the top, Ricochet is able to pin Lashley after a 630 to claim the Number one Contendership.
And Brock makes a surprise appearance to congratulate Rico the way only Brock knows how:
CONGRATULATIONS, @KingRicochet…@BrockLesnar will see YOU at #WWESSD! #RAW pic.twitter.com/J9ZwuQLARH

— WWE (@WWE) February 4, 2020
Have fun in Saudi Arabia.
---
The Mixed Bag of Raw
Riott Act
Sometimes a segment can be saved by a welcome surprise.  This is the case in the advertised rematch from last monday:
A rematch between @YaOnlyLivvOnce and @LanaWWE has been sanctioned for TONIGHT! #Raw https://t.co/LQfKuc0KYs

— WWE (@WWE) February 3, 2020
This rematch was our opening match of Raw, it seemed destined to take its place in the 'worst of' category of this review considering its lack of substance.  However, following a lightning quick victory by Liv Morgan, she was visited by a familiar face of her past:
?Monday Night Riott!?

@RubyRiottWWE returns to #RAW and unleashes shocking assault on @YaOnlyLivvOnce! pic.twitter.com/xxcn1TKIgv

— WWE (@WWE) February 4, 2020
Look at the absolute joy the reunion of Liv and Ruby is providing to both parties as well as the WWE Universe.  This was short-lived, though as an STO and lariat to the back of the neck by Ruby Riott left Liv lying and crying.  Lana also added some injury to insult, informing Liv that she was dealing with the X Factor.
Pickin' the ?????#RAW @LanaWWE pic.twitter.com/7QE4ngRkUm

— WWE Universe (@WWEUniverse) February 4, 2020
I'm unsure if this means we will learn more about Liv and Lana. It could possibly be a shift in narrative to a feud between Liv and Ruby Riott.  Who knows, maybe somehow Ruby Riott plays into the story of Liv and Lana.  Whatever the purpose, it feels weird to have another former partner heel turn a week after the Rated RKO friction.
Mojo becomes Drew Food
WWE is doing something interesting with Mojo Rawley at the moment.  Having him defend the 24/7 title in matches and not run from challengers sets him up as a unique champion in that particular division.  Unfortunately this week, that wasn't to be the case.
Drew McIntyre was the opponent for Mojo tonight, though the 24/7 title was not on the line.  Drew called his shot that the match would end in 3 seconds, but first had to get a promo about Lesnar off his chest.  Following the promo, here is the entirety of the match:
Are you watching, @BrockLesnar?@DMcIntyreWWE just hit the CLAYMORE and 1️⃣ > 2️⃣ > 3️⃣ over @MojoRawleyWWE on #RAW! pic.twitter.com/BxSNFg4idK

— WWE (@WWE) February 4, 2020
So hooray for Drew, but I feel they could do more to continue Mojo's title elevation.  Also can we petition to rename Riddick Moss "Shia LaBUFF"? I know I can't be the only one who sees it.
A Mexcellent Replacement
Andrade may be suspended, but Zelina still needs the work.  Zelina confronted Humberto in-ring over his actions the previous week against Andrade, and brought out her new client, former NXT Cruiserweight Champion Angel Garza.
Seeking retribution for last week's attack on @AndradeCienWWE, @Zelina_VegaWWE surprises @humberto_wwe with a f̶a̶m̶i̶l̶i̶a̶r̶ familial face… @AngelGarzaWwe! #RAW pic.twitter.com/Li5WHne7E1

— WWE (@WWE) February 4, 2020
As we got to learn, Angel Garza is the real-life cousin of Humberto Carrillo (and for bonus points, Angel Garza's real name IS Humberto).  Although Zelina and Garza both got frequent 'What' chants during their promos, the crowd was behind Carrillo and his fiery promo which was cut uninterrupted in Spanish.
Carrillo's shine wasn't to last as a distraction from Zelina allowed Garza to blindside Carrillo.  As Garza dragged Carrillo to the exposed concrete to deliver a DDT, a wild Rey Mysterio appeared.  This led to a match which put over Garza huge, working with the legend, but ended in a familiar fashion:
This one just came to a SCREECHING halt…

And @AngelGarzaWwe actually looks happy about it. #RAW pic.twitter.com/IaiZwh1kKU

— WWE (@WWE) February 4, 2020
Not quite sure why, but apparently a DDT to the concrete is now a disqualification?  This was an odd choice of finish and did distract from the very good match that preceded it.  Plus, I can't honestly say that this does anything for Carrillo in advancing his positioning or his story.
---
The Worst of Raw
Hi Eric Young, Bye Eric Young
Aleister Black is back to wanting fights, but wanting to start them.  This gives Eric Young the chance to be his latest victim and get on TV.  It's a bit sad to see how far down the roster he's fallen since the breakup of Sanity, and he unfortunately does not get a lot of TV time in this showing.
Just another day in the life for @WWEAleister, and that's bad news for @TheEricYoung. #RAW pic.twitter.com/O8KGcI0eN0

— WWE Universe (@WWEUniverse) February 4, 2020
And after a short match, Aleister continues to call out the locker room and it appears Eric Young will continue to fade to obscurity.  On the bright side, it's more TV time than EC3.
---
Overall Rating for the Show (From best to worst: RawSome, Cor, AvRAWge, Poor and RawFul)
This was a show that I believe mostly delivered.  The opening segment had the most heat we've seen since Elias in Seattle, and Orton didn't need to say a single word to earn it.  The six-man elimination match and triple-threat match were both full of action and storytelling, making for compelling, meaningful results.  Arrogant Becky is a refreshing repackage at a time when there was a risk she was going stale, and the WWE Universe is ready to see Rhea elevated.
The storylines for Liv/Lana and Andrade/Humberto are getting muddled.  Some people like Mojo Rawley and Aleister Black feel somewhat aimless. Despite those complaints, I was highly entertained by this episode and give it a High Cor.
Follow WrestleTalk on Twitter to stay up-to-date with all the latest wrestling news.