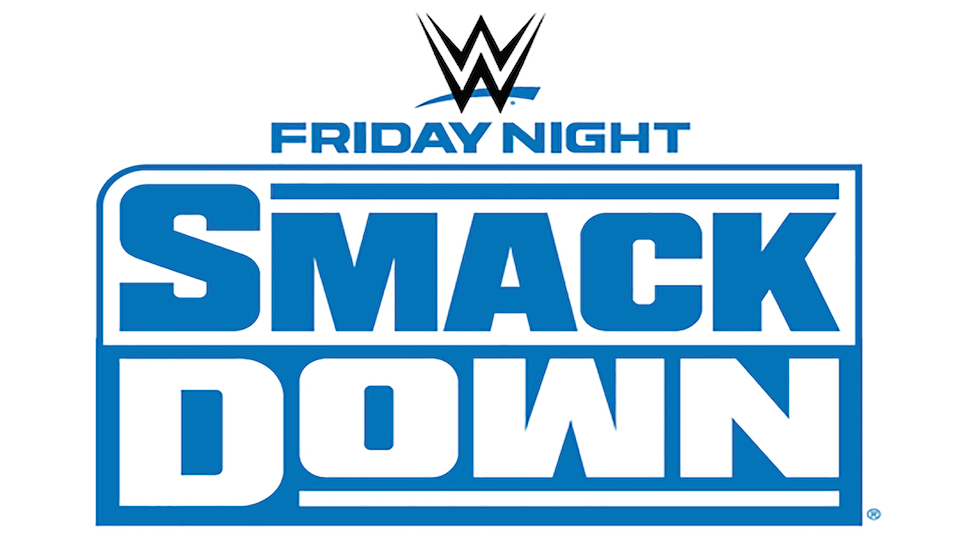 Happy Valentine's Day, SWAFT Nation!
I certainly hope your day was filled with love from your family, friends, and partner of your choosing.  Before we dive in, let's look at what's scheduled for this episode of Smackdown.
Can @CarmellaWWE become a 2-time SmackDown Women's Champion? She faces @itsBayleyWWE for her championship TOMORROW, at 8e/7c, on FOX. pic.twitter.com/JPTyulllbx

— WWE on FOX (@WWEonFOX) February 13, 2020
In a match that was privately advertised for Saudi Arabia, but I guess is now on FOX? It does call into question exactly what is happening with the Saudi deal, but hopefully tonight will provide some answers.
Who will team with @WWERomanReigns in tag team action against @mikethemiz & @TheRealMorrison TONIGHT on #SmackDown??? https://t.co/YVv4R4upqF

— WWE (@WWE) February 14, 2020
We also have Roman Reigns in Tag-Team action with a CAW against Miz and Morrison.  The obvious guess would be King Corbin, since he's involved with everything Roman, but it seems he's banned from competing tonight.
What will @HulkHogan have to say TONIGHT on #SmackDown??? https://t.co/s85NHUF6tG

— WWE (@WWE) February 14, 2020
Hulkamania is supposed to Run Wild tonight, though hopefully he's somewhere in the vicinity as Goldberg was via satellite last week.  I will personally be disappointed if his appearance is anything less than wishing Booker T a Happy Black History Month.
Happy Valentine's Day! ❤️ Made these homemade cookies for my date tonight ☺️ @otiswwe ? pic.twitter.com/ZFGrPgSswh

— Mandy (@WWE_MandyRose) February 14, 2020
And Good Luck, Otis! On with the review!
---
The Best of SmackDown
Bayley and Mella's Magnificent Match
There isn't enough good that can be said about this match.  This was an unexpected, amazing outing by Bayley and Carmella.  I don't know when Carmella became such a technician, but it was a welcome surprise as Bayley continued her heel dominance.
The role model's historic reign continues, @itsBayleyWWE is STILL your #SmackDown Women's Champion. pic.twitter.com/ipavdWiGLV

— WWE on FOX (@WWEonFOX) February 15, 2020
The match ended with Bayley using some leverage from the rope to get the dirty pin, and retaining her title.  Following the match, Bayley started to beat down Mella, but Naomi ran out for the save and both women left the champ lying.
We're pretty sure @itsBayleyWWE felt the glow. #SmackDown pic.twitter.com/NiYeBcjIdY

— WWE on FOX (@WWEonFOX) February 15, 2020
And following the beatdown, it was announced via promo that the Smackdown Women's Championship will be defended in Saudi Arabia at Super ShowDown
BREAKING NEWS:@itsBayleyWWE has announced that she will defend the #SmackDown Women's Championship at #SuperShowDown. pic.twitter.com/tKzXE8YkHz

— WWE on FOX (@WWEonFOX) February 15, 2020
Since Both Carmella and Naomi are gunning for the Women's Championship, it is decided that the two will face off next week to decide who faces Bayley in Saudi Arabia.
NEXT WEEK: @CarmellaWWE & @NaomiWWE go one-on-one to determine @itsBayleyWWE's #SmackDown #WomensTitle opponent at #WWESSD! pic.twitter.com/HPrqb7VeDY

— WWE (@WWE) February 15, 2020
New Wyatt Order
Like the previous week's interaction with Goldberg, SmackDown's special guest Hulk Hogan was live via satellite to discuss his Hall of Fame entry with the nWo.  Also like last week, a special guest dropped by via video.
"I don't need luck, I have 'The Fiend'." – @WWEBrayWyatt to @HulkHogan #SmackDown pic.twitter.com/WTwRekUAEb

— WWE on FOX (@WWEonFOX) February 15, 2020
This was more brilliance by Wyatt, continuing the absolute insanity of Firefly Fun House, but in new and exciting ways.  Also cryptic Hogan feud in the future?
A Monster Concert
Sami Zayn and Cesaro are in the ring to provide a protest concert about their mistreatment, but what would a concert be without Elias.  The crowd is heavily behind Elias, and raining a chorus of boos to drown out Sami, who got ultimate heat by insulting the Seguins (Hockey playing family from Vancouver).  Meanwhile Cesaro committed the sin of Depriving the group of Cowbell.
The cowbell getting the kind of love that @WWECesaro only reserves for beach balls. #SmackDown pic.twitter.com/geepdHe1cJ

— WWE on FOX (@WWEonFOX) February 15, 2020
As the duo threatened to leave and Elias began taking over, the two jumped the former Drifter, summoning the IC Champion Braun Strowman.
.@SamiZayn & @WWECesaro's Protest Concert on #SmackDown quickly turned into a MOSH PIT thanks to @IAmEliasWWE & @BraunStrowman! pic.twitter.com/8cOJhdyOup

— WWE (@WWE) February 15, 2020
It's great to see that Elias has lost no shine and Sami can still draw intense heat.  Plus the prospect of Braun vs Cesaro is a tempting offer, as I'm sure Cesaro would give Braun the best matches of his career so far.  Side Note, let's give that Extra an award for greatest bump, because he FLEW out of the ring.
Otis' Valentine's Day Adventure
Look at our boy, Otis, excited and getting ready for his date, with his best friend Tucker hyping him up.
HERE. FOR. THIS. ?#ValentinesDay #SmackDown pic.twitter.com/COX0Gqbz6c

— WWE on FOX (@WWEonFOX) February 15, 2020
We've waited the entire night seeing the occasional cutaway of Mandy waiting at the restaurant and Otis preparing for their date. Let's check in on the happy couple:
We took a DNA test and @HEELZiggler is 100% THAT guy.#SmackDown pic.twitter.com/UcgE5b8FUk

— WWE on FOX (@WWEonFOX) February 15, 2020
One Moment Please…
How could Dolph be that much of a bastard!  Our poor Otis only wanted to be the sweetest of gentlemen to his Peach, but what will happen next due to this interloper.  The entire internet's heart broke as this happened and how could you blame them.
#JusticeForOtis
---
The Mixed Bag of SmackDown
What a Sheamus
It is absolutely wonderful to have Sheamus back.  Considering he was at risk of never returning again, it is good to see WWE allowing him such strong showings.  I do wish it wasn't at the expense of Shorty G and Apollo Crews, though.
Combining his previous two weeks of booking, Sheamus faced both competitors in a handicap match, which was won quickly with a Brogue Kick.
#ShortyG @WWEGable & @WWEApollo aim to wear down the #CelticWarrior @WWESheamus on #SmackDown! pic.twitter.com/GjBjYD3h80

— WWE (@WWE) February 15, 2020
Again, a situation where Sheamus looks strong, but at the cost of two talents under controact opposed to a local competitor.
A Royal Pain
For our main event, we had the battle between Miz/Morriosn against Roman Reigns and his mystery partner.  Who would answer the big dog's call?
And @WWERomanReigns' partner is….@WWEDanielBryan! #SmackDown pic.twitter.com/dn30pJ5mjk

— WWE on FOX (@WWEonFOX) February 15, 2020
Reigns and Bryan, so it looks like for now Daniel Bryan is still in babyface territory if not barely.  And it's been emphasized that Corbin is barred from competing tonight so I'm sure he won't show up in any way whatsover…
Well, this is interesting.

Even though he is barred from competing, King @BaronCorbinWWE has bought himself a ticket to tonight's #SmackDown. pic.twitter.com/B9WjgvcgEq

— WWE (@WWE) February 15, 2020
Of course King Corbin got himself a royal ticket to sit ringside for this match.  Surprisingly he does not interfere at all, and what we get is very good action between all the competitors, with the added note that this is the first time Morrison and Reigns have been able to compete against each other.
?FIRST-TIME-EVER ALERT?@WWERomanReigns competing against @TheRealMorrison for the first time on tonight's #SmackDown! pic.twitter.com/i0w3vHkK2X

— WWE on FOX (@WWEonFOX) February 15, 2020
Reigns was able to get the win eventually with a spear after a very good match, but Corbin immediately rained on the parade.  After attacking Reigns with his scepter, he retreated to the ramp where oru final shot of the show was King Corbin atop his sedan.
That "suspension" on King @BaronCorbinWWE was wonderful. #SmackDown pic.twitter.com/hlPlxMqiFy

— WWE on FOX (@WWEonFOX) February 15, 2020
WHY WON'T THIS STORY DIE?!
---
The Worst of SmackDown
A Moment of Miss
Hey Brad Pitt,

We know you don't have a @Twitter, but @AlexaBliss_WWE just said you were her celebrity crush, and we REALLY wanted you to know.

Congrats on the Oscar!

XOXO, @WWE #SmackDown @NikkiCrossWWE pic.twitter.com/T0tyyWabrH

— WWE (@WWE) February 15, 2020
For the most part, I tend to like the "Moment of Bliss" segments when they appear.  However, that might just be because literally ANYTHING is better than Bayley "This is Your Life."
This Segment featured Carmella, and re-introduced the fact that Carmella and Bayley used to have a backstage friendship, but overall felt like a 'miss' and only served to set up the Bayley/Carmella match to open the show.
---
Overall Rating for the Show (From best to worst: Smacknificent, SmackTastic, Smack Bang in the Middle, SmackDowner and A Smack in the Face)
The show opened weak, but the rest of the show picked up the slack.  Considering the fact that there were only 2 matches and a squash, the show flew by as the women's championship and the main event were both excellently performed by the athletes involved.  My sole complaints are about things that seem stale.  I don't know why Sheamus isn't just squashing local enhancement talent, I lack understanding of how this Corbin/Reigns feud is still alive, and I don't know why WWE would break all of our hearts so fiercely.
The running thread with Mandy and Otis is far from over, and with Dolph involved now, I'm curious if this could give Otis a singles run.  The women setting up for the Saudi Arabia match is the only temptation I've had to watch that Pay Per View.  And Bray Wyatt's video package was absolutely amazing to see, with Bray clearly getting himself style points in the build to WrestleMania.
This Episode of Smackdown, I'm happy to give a low, but valid: Smacknificent!
Follow WrestleTalk on Twitter to stay up-to-date with all the latest wrestling news, and join the conversation with the entire community on Discord.