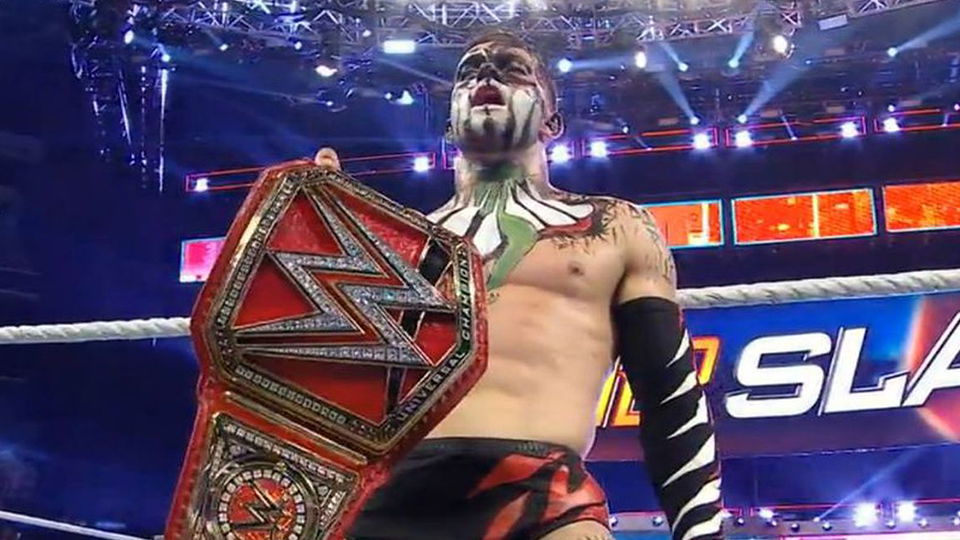 10. The United States Title was to be Defended – SummerSlam 2011
The United States Championship does not have a rich history when it comes to SummerSlam.
It was left off the card many years since being reintroduced in 2003 but one year it was supposed to be defended was 2011. Dolph Ziggler was the champion at the time and he was meant to defend against an up-and-comer.
That up-and-comer would have been Alex Riley. Riley was coming off a babyface turn and insulted Vickie Guerrero in the ring but neither man appeared on the show.
They would compete for the title at Night of Champions the following month in a Fatal Four-Way match that also included John Morrison and Jack Swagger when Ziggler retained the title.
---
9. This had the most Title Changes in one SummerSlam – SummerSlam 2017
The record for the most title changes in one SummerSlam is five. That record is held by two SummerSlams, one in 2001 and the other in 2017.
Back in 2001, the show had a number of WCW Championships defended on the show but in 2017 WWE had no such luxury.
If you include the pre-show, which we will, the Cruiserweight, SmackDown Tag Team, Raw Tag Team, Raw Women's and SmackDown Women's Championships all changed hands.
Neville won the Cruiserweight title, Dean Ambrose and Seth Rollins won the Raw Tags, the Usos won the SmackDown tags, Sasha Banks won the Raw Women's and Natalya won the SmackDown Women's titles.
How many of those do you remember?
---
8. This was the Final SummerSlam in Brooklyn – SummerSlam 2018
WWE likes to have their summer spectacular held in a specific venue for years on end. From 2009 to 2014 it was held in Los Angeles and from 2015 to 2018 it emanated from Brooklyn.
The 2018 event marked the end of WWE's stretch of shows in Brooklyn as they announced the event would be moving to Toronto.
The 2018 event featured Ronda Rousey winning the Raw Women's Championship from Alexa Bliss and Roman Reigns winning the Universal Championship from Brock Lesnar.
As of this writing, it appears WWE will be holding SummerSlam in a different location each year as they were scheduled to hold the 2020 event in Boston prior to the pandemic.