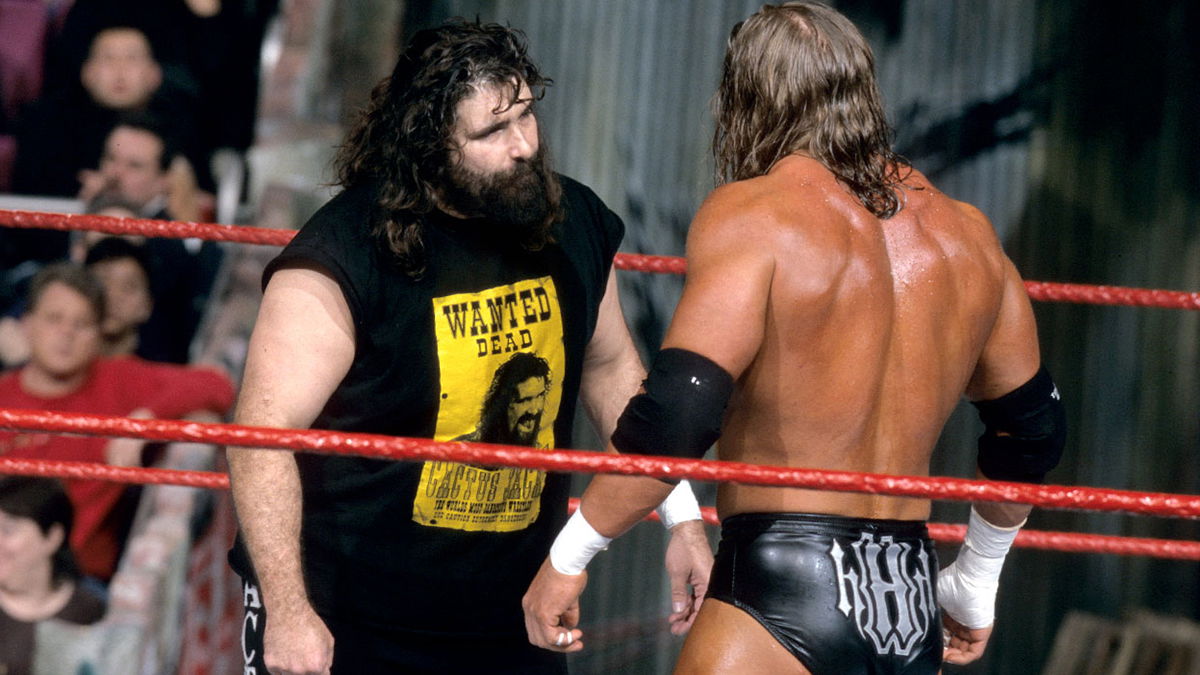 In many ways, the year 2000 was the best calendar year for WWE in terms of quality. Their roster was incredible and the storylines were on point.
The tide had turned in the Monday Night War and WWE never relinquished their stranglehold over WCW again.
WWE had finally shed many of the issues that they had had during the Attitude Era to this point. What remained was a stellar product with great storytelling and even better matches.
Thankfully, many of those great matches took place on pay-per-view and as such we get to talk about them here.
These are the eleven best WWE pay-per-view matches of 2000.
---
11. Triple H vs. The Rock vs. Kurt Angle – SummerSlam
First up is the main event of SummerSlam 2000. This match is not without its problems, but thankfully the pros involved were able to pull through.
Kurt Angle and Triple H were engaged in a rivalry over Stephanie McMahon and started fighting before the match. The intensity was high but that led to Angle being badly concussed when the announce table gave way beneath them.
Angle was able to be walked through the rest of the match but it was The Rock and Triple H the rest of the way.
Thankfully, The Rock and Triple H were great together and the match still managed to be great despite its flaws.
---
10. Triple H vs. The Rock – Backlash
Speaking of Triple H and The Rock, when people talk about great Backlash matches this one often gets brought up.
This was the match that should have main evented WrestleMania 2000. With The Rock challenging Triple H for the WWE Championship, the highlight was the return of Steve Austin.
Austin assisted The Rock in capturing the title in an excellent moment of Attitude Era insanity.
---
9. Triple H vs. Chris Benoit – No Mercy
2000 was the year that WWE effectively solidified their upper mid-card. With the arrival of The Radicalz from WCW, WWE gained some of the best workers in wrestling overnight.
The one that made the most immediate impact was Chris Benoit. Benoit had a number of big matches against WWE's main event stars in 2000 with his match against Triple H at No Mercy was one of his best.
Triple H was on top of his game in 2000 and will be making more appearances on this list, but this was a great preview of the matches the two would have four years later.