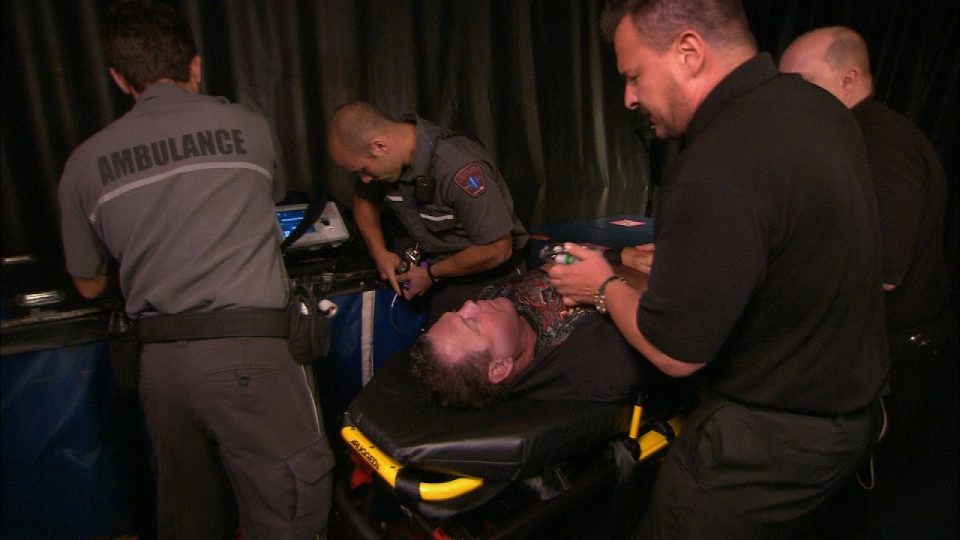 Scandal. Drama. Controversy. Tragedy.
The wrestling news community laps up these sensationalist pieces, writing story after story about them.
This week alone WWE has has encountered two very different major dramas, both of which could have a significant long term impact on the future of the company: the tragedy of Roman Reigns' leukaemia diagnosis and the controversy of its cash grab Saudi Arabia show Crown Jewel.
But where do these events rank amongst other happenings, scandals, tragedies and incidents that have rocked WWE (in various different ways) over the years?
Strap yourselves in for this one.
[WARNING: READER DISCRETION ADVISED]
---
25. Jimmy Snuka Murder Accusations (1983)
The circumstances surrounding the death of Jimmy Snuka's girlfriend Nancy Argentino in 1983 – while he was one of WWE's biggest stars – was one of those wrestling urban legends for the longest time.
Fans speculated that Snuka had somehow been involved in Argentino's death and had evaded prosecution thanks to an elaborate cover up and the right connections.
Those rumours grew in credence as more information trickled out over the years, including a book about the case written by Irv Muchnick titled Justice Denied.
In 2013 the Argentino case was reopened and eventually turned over to a grand jury. Snuka was finally arrested in 2015, charged with third degree murder and involuntary manslaughter.
By the time the trial came around Snuka was in bad shape physically and mentally and was deemed unfit to stand trial by Judge Kelly Banach. He died a year later.
Rather than shying away from Snuka as they had done with Chris Benoit, WWE championed him after his death, promoting Network collections about his career.